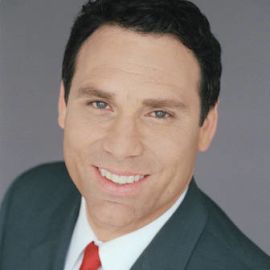 With talents that established him as a Fortune 500 leader and professional stand-up comedian, Garrison Wynn, CSP, fuses comic timing and research to deliver motivational business expertise. For 20 years, he has given keynote presentations to clients (such as American Express, Wells Fargo, Oracle and NASA) at corporate and association events. He is the author of the Amazon bestseller The Real Truth about Success, the Amazon #1 bestseller The Cowbell Principle, has been a weekly contributor to the Washington Post and featured Forbes and Inc. Magazines. In his teens he debuted the world's first video gaming system (Odyssey) with baseball legend Hank Aaron and as a young man spent 6 years touring comedy clubs with the top names in the business. He went on to become the youngest department head in a Fortune 500 company's history where he researched and designed processes for 38 company locations nationwide and developed & marketed products still being sold in 30 countries.
Garrison helps people make the jump from being great at what they do to developing the qualities it takes to be consistently chosen for the job. He gets them to understand why their products, services, or leadership styles-or those of their competitors-are selected. As he says, "If the world agreed on what's best, everybody would choose the best and nothing else would be considered. Decision making doesn't work that way." His presentations help people become more influential regardless of circumstances.
Known for his ability to connect with any audience, Garrison delivers powerful, original content built on breakthrough research that he customizes with specifics from your industry. His gruntwork-to-great background from ditch digging (we're not kidding!) to executive leadership, with sales, marketing, safety, manufacturing, and show biz in between means that no industry or work experience is beyond Garrison's ability to identify with or apply insight to. He can reach the CEO and the janitor in the same audience with a consistent, relevant message. He personalizes programs to give audiences the relational and behavioral insights they'll need if they want to influence and succeed.
Garrison delivers valuable tools your group can apply immediately. His down-to-earth, relatable style includes a strong mix of humor and realism that entertains as it educates. With TV and film credits to his name and six years as a touring professional stand-up comedian, Garrison expertly engages audiences, making his keynotes meaningful and memorable. Beyond the humor, he delivers high-impact, motivational programs that answer the big question that everyone wants to know: How do you get people to do what you want when you want?
Videos
---
Speech Topics
---
The Real Truth about Success: What the Top 1% Do Differently and Why They Won't Tell You
Be prepared to laugh and learn as this research-based keynote reveals how top performers harness the power of their advantages, even when the odds are not in their favor. Business relationship expert and Amazon.com bestselling author Garrison Wynn delivers a high-impact program that answers two monumental questions: How do you get people to do what you want them to do? And how can you get better results from the challenging people you encounter along the way? With an emphasis on what you can actually walk out of the session with and achieve tomorrow, this program shows you how to weather the perfect storm while still looking really good in a raincoat!
Making the Most of Difficult Situations: Changing Markets, Changing Times
This funny, insightful program combines relationship building with no-fluff motivation and change to deliver real solutions in uncertain times. Professional speaker and business relationship expert, Garrison Wynn, examines the challenges we face and shows how we can laugh at our problems while using them as catalysts for success. This session covers a lot of ground and provides no-cost, easily implemented, proven solutions that your people can use right away.
Being the Best vs. Being Consistently Chosen
Success is more than being good at what you do; it's about being consistently chosen to do it. Garrison helps people to understand why their products, services, or leadership styles-or those of their competitors-are selected. People don't necessarily choose what's best; they choose what they are most comfortable with, whether it's the best or not. We've all heard the importance of "best practices" and superior knowledge, so why aren't the smartest people with the most information always in charge or number one in their field? This program provides original research on managing expectations and emotions and shows that there really is more to success than being the best.
Getting Great Results: Turning Talent Into Performance
In this program, results from the largest management survey ever conducted are combined with real-life management and leadership solutions to get the most from your people, regardless of their skill level. Participants learn to manage their ego-driven top producers, how to listen like leaders and make their people feel heard, how to hire for talent and turn it into top performance, how to create a culture of excellence with their most promising people, and how to help their low performers to fight their way to the middle.
Generations Working Better Together
In this extremely informative, entertaining, solutions-based session, speaker Garrison Wynn explores why younger and older people don't see eye to eye and what to do about it in the workplace. From pointers on motivating, managing, and retaining younger employees to preventing older managers from losing their minds, this research-based program shows it's possible for Baby Boomers and Gen X and Y employees to work well together.
Change is Mandatory .....Stress is Optional
Change is something we all have to deal with, but the stress that accompanies change is more of choice. In this heavily researched session, Garrison applies his signature humor to a very serious topic. This fun, comprehensive program offers tools and tips for getting through big change with very little stress. More importantly, it creates an emotional shift for attendees as they see how much control they have over how change affects them. This session also shows attendees how stress is more about what we believe than it is about what is actually happening. From embracing big transitions in technology to dealing with growth or downsizing, this presentation helps leaders, employees and customers implement necessary changes with minimal resistance.
Change = Success: Creating Transition without Revolution
Success is almost always about working well with others to get the best possible results. The issue is that not everyone agrees on what is important, and it becomes difficult to get everyone on board when change is required to create or maintain success. Also, some people are so set in their ways and resistant to change that they see everything through a filter of suspicion. Or worse, things get overly dramatic or stressful and can develop into a "blame distribution" environment that affects morale and productivity.
In this entertaining and inspirational research-based session, best-selling author Garrison Wynn shows how leaders, managers, and supervisors can achieve cohesion without manipulation, and to create clear, unified actions to quickly resolve conflicts. You'll find out how to make sure people value your opinion, respect your decisions (and the organization's new way), and quickly turn resistance into workable collaborations.
Millennial Loyalty: Keeping and Attracting Top Young Talent
People in their 20s don't want what their parents wanted from a job. They are also more likely to live at home and less likely to put up with a work environment that cramps their style. What a shift in mindset! Attracting the young people needed to replace your retiring workforce (and making sure they stay long enough to make a difference) is crucial for your organization's future. This entertaining yet heavily researched program shows business owners, leaders and managers how to adapt their organization into a company young people want to work for and how to establish a culture they do not want to leave. Besides actually having a work force 10 years from now, the benefits include improved performance and heightened accountability from the millennials who represent your company's future.
Related Speakers View all
---
Pat Williams

Motivational Speaker & Sports Executive; Senior Vice...

Dr. Jackie Freiberg

Corporate Culture & Leadership Strategist, Best-Sell...

Stedman Graham

CEO of S. Graham & Associates, Leadership Developmen...

Mark DeVolder

Change Management & Employee Engagement Expert

Vince Poscente

Former Olympic Speed Skier, Best-Selling Author, Lea...

Libby Gill

Leadership Expert, Executive Coach & Award-Winning A...

Bill Capodagli

Author of "Innovate the Pixar Way: Business Lessons ...

Afterburner

US Fighter Pilots & Team-Building Experts

Haydn Shaw

Expert in Generational and Cross-functional Roles, C...

Emory Austin

Authority on Leadership, Change & Customer Service

Tim Sanders

Bestselling Author, Technology Pioneer, Expert on Co...

Story Musgrave, M.D.

Retired NASA Astronaut; Physician & Professor at Art...

Joseph Grenny

New York Times Bestselling Author; Leading Social Sc...

Dr. Kevin Freiberg

World-Wide Best-Selling Author, Speaker & Advisor

Mike Abrashoff

Former Commander of USS Benfold & Author of "It's Yo...

JP Pawliw-Fry

Co-Founder of the Institute for Health and Human Pot...

Mark Sanborn

Leadership, Teamwork & Performance Expert; New York ...

Howard Putnam

Former CEO of Southwest Airlines

Doug Lipp

Former Head of Training at Walt Disney University & ...

Patrick Lencioni

Management Consultant, Founder & President of The Ta...
More like Garrison