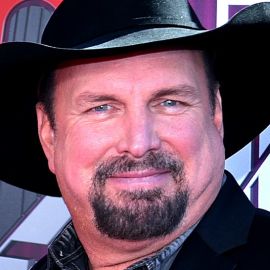 Garth Brooks is a country singer-songwriter known for having incorporated elements of rock and pop into country music. He has enjoyed immense success in the United States, and is second only to the Beatles in terms of overall album sales in the U.S.
Troubled by conflicts between career and family, Brooks retired from recording and performing from 2001 until 2005. During this time, he sold millions of albums through an exclusive distribution deal with Walmart and sporadically released new singles. In 2005, Brooks started a partial comeback, giving select performances and releasing two compilation albums.
In 2009, he began Garth at Wynn, a periodic weekend concert residency at Las Vegas' Encore Theatre from December 2009 to January 2014. Following the conclusion of the residency, Brooks announced his signing with Sony Music Nashville in July 2014. In September 2014, he began his comeback world tour, with wife and musician Trisha Yearwood, which culminated in 2017. In 2016, he released an album, Gunslinger, featuring the lead single, "Baby, Let's Lay Down and Dance."
Brooks is a supporter of gay rights, and he is also a philanthropist. He and Yearwood are well-known supporters of Habitat for Humanity and have worked for the charity alongside former President Jimmy Carter. Brooks has also given numerous benefit concerts over the years to help recovery efforts after natural disasters including Hurricane Katrina, the 2007 California wildfires, the May 2010 Nashville flood and the 2013 Oklahoma tornadoes.
Brooks was inducted into the Country Music Hall of Fame on October 21, 2012, having been inducted into the Songwriters Hall of Fame the year before.
Brooks graduated from Oklahoma State University where he starred on the track and field team in the javelin throw. He later completed his MBA from Oklahoma State and participated in the commencement ceremony on May 6, 2011.
Videos
---