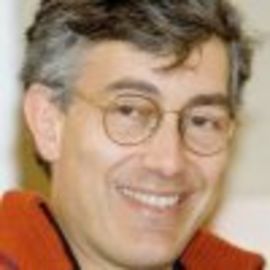 Gary Lauder
Gary Lauder is the managing partner of Lauder Partners, a VC firm, and the co-creator of the Socrates Society at the Aspen Institute.
Gary Lauder is the Managing Partner of Lauder Partners LLC, a Silicon Valley-based venture capital firm investing primarily in information technologies. He has been a venture capitalist since 1985, investing in some 60 private companies. He is also chair of ActiveVideo Networks, a developer of interactive television technology for cable, IPTV and other forms of internet delivery. Other directorships: Promptu, MediaFriends and ShotSpotter. Investments are primarily in television/IPTV technology and web arenas.
He is the co-creator of the Aspen Institute's Socrates Society with Laura, his wife. He has had a working cable modem (usually) in his home since 1994. He is co-inventor of 10 patents, has spoken at some 80 industry forums, and, since 1992, has published several articles about the future of the cable industry ... that he still stands by.
"I do like the mention of "if cars are waiting please alternate". Politeness surely can't hurt!"
Related Speakers View all
---
Erik Hersman

Blogger & CEO of BRCK

Dan Ariely

Behavioral Economist; Professor at Duke University; ...

Louis-Philippe Loncke

European Adventurer 2016, Explorer, Motivational Spe...

Bill Gates

Co-Founder of Microsoft; Co-Chair of the Bill & Meli...

Jonathan Klein

Jonathan Klein runs Getty Images, a stock photo agen...

Antonio Damasio

Director of the Brain Institute

Alan Siegel

Founder and Chairman Emeritus, Siegel+Gale and Champ...

David Byrne

Musician, Artist & Author; Co-founder of the Band "T...

Graham Hill

Founder of Life Edited & TreeHugger.com

Temple Grandin

World-Famous Animal Scientist, Autism Self-Advocate ...

Sean Gourley

Physicist and Founder & CEO of Primer

Jim Fallon

Professor of Neuroscience, University of California

John Sparks

CEO of Online ImageWorks. Considered One Of The Lead...

Tim O'Reilly

Founder and CEO, O'Reilly Media

Daniel Dennett

Professor of Philosophy at Tufts University

Cheryl Hayashi

Cheryl Hayashi studies the delicate but terrifically...

Sam Harris

Neuroscientist, Philosopher & Bestselling Author

Marian Bantjes

Canadian Designer, Artist, Illustrator, Typographer ...

Seth Berkley

CEO of Gavi, the Vaccine Alliance; Medical Doctor Sp...

Thelma Golden

Director and Chief Curator, The Studio Museum in Harlem
More like Gary