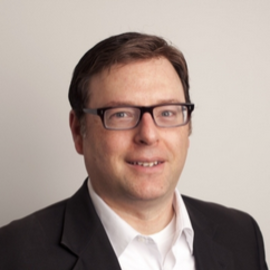 Gary Miliefsky is a globally recognized cybersecurity expert, inventor, and founder of numerous cybersecurity companies including Netwave, QuickBuy, NetClarity, and SnoopWall.
Miliefsky has been featured on national and international media commenting on mobile privacy, cybersecurity, cybercrime, and cyberterrorism, also covered in both Forbes and Fortune Magazines.
He has been extremely active in the infosec arena and is an active member of Phi Beta Cyber Society, an organization dedicated to helping high school students become cybersecurity professionals and ethical hackers.
Miliefsky founded and remains the Executive Producer of Cyber Defense Magazine, and is a Founding Member of the US Department of Homeland Security, the National Information Security Group and the OVAL advisory board of MITRE responsible for the CVE Program.
He also assisted the National Infrastructure Advisory Council (NIAC), which operates within the U.S. Department of Homeland Security, in their development of The National Strategy to Secure Cyberspace as well as the Center for the Study of Counter-Terrorism and Cyber Crime at Norwich University.
Videos
---
Related Speakers View all
---
Wendi Whitmore

Cybersecurity Leader; Vice President of IBM X-Force ...

Will Ackerly

Co-Founder & CTO, Virtru; Former Cloud Security Arch...

Nico Sell

Founder of Wickr

Melody Hildebrandt

Global Chief Information Security Officer at 21st Ce...

Ryan Steelberg

President at Veritone, Inc.

Todd Humphreys

Todd Humphreys studies GPS, its future, and how we c...

Amanda Rousseau

Offensive Security Researcher at Facebook; Founder o...

Artem Goldman

CEO, Visabot

Andy Ellis

Chief Security Officer at Akamai Technologies

Scott Adams

CEO & Co-Founder of STRAX Technologies & EagleEye In...

Jody Ranck

EVP of Global Strategy at Ram Group, CEO of Krysalis...

Adam Back

Cryptographer & Crypto-hacker; Co-founder & CEO of B...

Jihan Wu

Co-founder of BITMAIN

William Mougayar

Investor, Researcher, Blogger, and Best-Selling Auth...

Mary Spio

Author of "It's Not Rocket Science: 7 Game- Changing...

Avi Rubin

Professor of Computer Science & Technical Director o...

Ken Banks

Founder of kiwanja.net

Scott Augenbaum

Retired FBI Agent & Expert in Cyber Security

John Ackerly

Co-Founder & CEO of Virtru

Alan Cohn

Co-Chair of Blockchain and Cryptocurrency Practice, ...
More like Gary