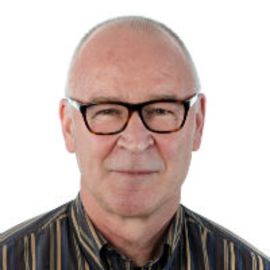 Gavin Dykes
Program Director of the Education World Forum; Co-Founder & Director of Education Fast Forward
Gavin Dykes is co-Founder and Director of Education Fast Forward. Gavin is a Civil Engineer who went into further and higher education before being invited to work with government in the development of innovation and the use of technology to support teaching, learning and education. He is now an independent education and technology advisor who works with governments, agencies, major corporations and institutions across the world on education policy and strategy.
Education Fast Forward (EFF) was established on 1st November 2010. EFF is a charity and their purpose is to develop and grow a global movement of teachers, students, leaders and policy makers who understand education's challenges well and will support each other in tackling them and so will accelerate improvement of education and education's systems so they move faster forward.
Gavin's current roles include that of Programme Director for the Education World Forum, an annual meeting of Education Ministers, Programme Director for the Asian Summit on Education and Skills, Visiting Scholar for the Quaglia Institute of Student Aspirations and Senior Director of International Relations for the New Media Consortium.
Gavin key interests include development of learner voice and building learning around student aspirations, and building practice, strategies and policies that encourages progress in these areas. Critically for Education Fast Forward, he believes that collaboration among all education's interested stakeholders can help tune and improve teaching and learning, and provide greater opportunities for success for its students.
Videos
---