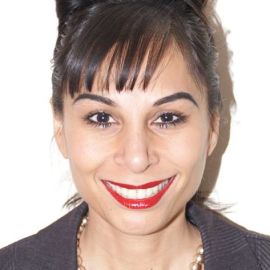 Geeta Chopra the founder and president of Chopra Real Estate developments Inc. She is a real estate investor, landlord, and developer who has negotiated over 500 real estate leases and purchase agreements on behalf of clients, executives, and her company in Toronto. She has developed her life-long negotiation skills in the business world starting at the age of 22. By 30, she owned 5 properties which were all bought through negotiating the concept of capital leveraging. She also negotiated a $1,000,000 franchise deal for herself and her business partner (brother) in the New Jersey. As the franchise owner, she managed 35 employees directly where she learned how to excel at employee / manager relationships. During her early days in the competitive real estate field she also served as a professional sales trainer for new agents. Geeta believes we are always selling something, whether it's an idea, resume, business plan, or job.
She completed her bachelor's degree from the prestigious University of Toronto, and her master's degree from The George Washington University in International Business. She is a fellow Rotarian from Toronto, having served on the team for 3 years. She organized several community events including speaker series, informational workshops and assisted with local fundraising with the club.
As a personal interest, she currently hosts a television show on Princeton Television network channel 30 & 45 called 'The Geeta Chopra Show.' The show discusses healthy lifestyle topics which she negotiated with the TV network to air on primetime. You may watch it Wednesdays at 5:30pm and Saturdays 12:20pm. The show has won an award from the governors office in 2019.
Videos
---
Speech Topics
---
Negotiation, Sales, Franchising, SBA Financing, Real Estate, The New American Dream (owning your own business)