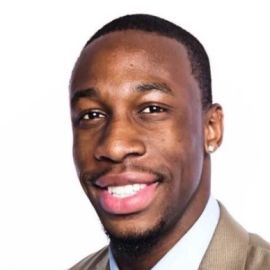 George J Lynch
An Entrepreneur, Real Estate agent, Published Author. Mentor and life coach to students, young adults, athletes in both life and business. With a passion for bringing out the best in others.
Considered by many to be Central New York's top Motivational Speaker, George Lynch is a dynamic personality, well respected motivational speaker, and renowned author. Lynch has studied and mastered the science of achievement, by collaborating and facilitating successful speaking engagements that translates concepts into results for his clients.
As a Motivational Speaker on achievement, Lynch has actively and impact-fully engaged Middle Schools, High Schools, Colleges. He skillfully weaves his compelling life story into the fabric of our daily lives. Lynch Grew up in a single parent household in the Bronx New York. Where he overcame many obstacles. Unfortunately, some of those adversities included homelessness and school. George Lynch truly personifies the meaning of perseverance and persistence.
Lynch utilizes his endless energy, positive mentality, and structured values to transform today's students and young adults. Lynch always produce phenomenal results and is often invited back to institutions to deliver his powerful message. His ability to connect deeply with people from all walks of life uniquely qualifies him to capture his audience. George uses his straight-from- the-heart passion and enthusiasm to motivate audiences on how to rise above their limitations.
His charisma, warmth and humor have transformed ordinary thinkers into extraordinary achievers. Lynch is successful by using his own life experiences and in-depth study of others challenges to build an understanding of what works, what does not, and why doesn't.
Students enjoy hearing a young man who never stops believing that with the right mindset you can achieve what you desire in life. Through determination and persistence, Lynch became a high school and college graduate, two sport collegiate athlete, college ambassador, entrepreneur, investor, and Realtor. He has severed as a panelist for Syracuse University (Career Services) alongside university alumni. Furthermore, Lynch has been featured in local newspapers and made guest appearances on popular national television shows and radio.
George Lynch is committed to motivating and training today's generation to be achievers and leaders as he introduces new audiences every day to "You Can Overcome anything you undergo".
Related Speakers View all
---
Jonathan Sandys

Speaking on the life & leadership of my great-grandf...

Gary Greeno

Motivational Speaker, Coach, Educator

Bill Wooditch

Founder, CEO, and president of The Wooditch Group

Anthony McCarley

Successful Entrepreneur & Triple Crown Marathon Swimmer

Jamira Burley

Head of Youth Engagement & Skills for the Global Bus...

Paula McDade

Women's Empowerment & Leadership Speaker, Bestsellin...

Brandon Farbstein

At just 17, this internationally-acclaimed advocate ...

Vince Poscente

Former Olympic Speed Skier, Leadership & Sales Exper...

Vince Papale

Former NFL Player & Inspiration for the Movie "Invin...

Daman Mott, MSN, RN

Nursing Director with NorthBay Healthcare

Heath Calhoun

Alpine Skier & Veteran of the United States Army

Kristie Kennedy

Women's Worth and Wellness Expert

Mike Schlappi

Paralympic Medalist

Jessica Cox

World's First Armless Pilot & First Armless Black-Be...

Pat Williams

Motivational Speaker & Sports Executive; Senior Vice...

Neal Petersen

History-Making Extreme Adventurer, Award-Winning Aut...

Ruben Gonzalez

Incredible Olympic Story; Best-Selling Author; Award...

Dave Dravecky

Former Professional Baseball Player; Cancer Survivor...

Roger Crawford

Hall of Fame Athlete; First & Only US Professional T...

Rocky Bleier

Former NFL Football Player, Wounded Vietnam Veteran ...
More like George