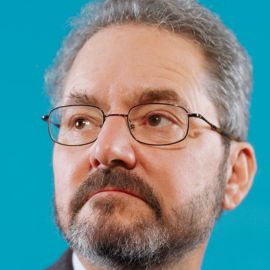 George Stalk
Senior Advisor at Boston Consulting Group Toronto; Strategy Expert in Supply Chain Management
George Stalk is senior advisor at The Boston Consulting Group and a BCG Fellow since 2008.
As a Fellow, George is researching how companies can better strategize in times of high uncertainty. Most companies make few changes to their once-proven business models and global supply chains—tweaking only in order to lower costs or improve operational effectiveness. George is focused on how they can better overcome the dangers of inertia.
George joined BCG in 1978. He became a senior partner and managing director and a longtime member of the firm's Strategy, Consumer, Organization, and Operations practices. He has focused his consulting career on helping companies create sustainable competitive advantage and has advised the top management of a range of organizations—mostly in manufacturing, technology, and consumer products—throughout the Americas, Europe, and Asia.
George's thinking on corporate strategy has shaped the modern business environment. His early years with BCG were spent in Tokyo, where his work led to BCG's breakthrough notion of "time-based competition" and George's best-selling book Competing Against Time: How Time-Based Competition Is Reshaping Global Markets. This innovative thought leadership has helped countless companies find new ways to create sustainable competitive advantage.
George also wrote Kaisha: The Japanese Corporation and Hardball: Are You Playing to Play or Playing to Win? His latest book, Five Future Strategies You Need Right Now: Memo to the CEO, came out in 2008.
In 2008, he was inducted as a fellow in the Strategic Management Society, joining BCG founder Bruce Henderson as the only professional consultants in the society.
Outside of BCG, George serves as an adjunct professor of strategic management for the Rotman School of Management at the University of Toronto and is a fellow of the Strategic Management Society and a senior fellow of the Asia Pacific Foundation of Canada.
Related Speakers View all
---
Gbadebo Odularu

PhD Economist keen on deploying data science to solv...

Scott Shellstrom

Creativity Innovator, Award Winning Creative Directo...

Harry G. Broadman

Dispelling Myths About Emerging Markets Business Gro...

Richard Florida

Leading Urbanist, Economist & Author of "The Rise of...

Somto Okeke Charles

Somto Okeke Charles is a vibrant & innovative young ...

David Hall

Manufacturing Executive | Business Advisor | Speaker...

Verna Myers

Vice President of Inclusion Strategy at Netflix & Be...

Polly LaBarre

Founding Member of the Fast Company Magazine, Co-Fou...

Brad Jakeman

Former President of PepsiCo Global Beverage Group

Mark Evans

Vice President, Building Technologies Division Sieme...

Danny Mekić

Technology Expert, and "most successful Dutch young ...

R "Ray" Wang

Founder, Chairman & Principal Analyst at Constellati...

Doug Lipp

Former Head of Training at Walt Disney University & ...

Terry Jones

Digital Disruptor, Author & Venture Capitalist

Chester Elton

#1 Bestselling Business Author, Organizational Cultu...

Ram Charan

World-Renowned Business Advisor, Execution Expert & ...

Mark DeLuzio

Pioneer of the Lean Movement

Marvin Riley

Executive Vice President & COO of EnPro Industries Inc.

Lee Shau-kee

Owner of Henderson Land Development

Tema Frank

Omnichannel Customer Experience Pioneer; Making life...
More like George