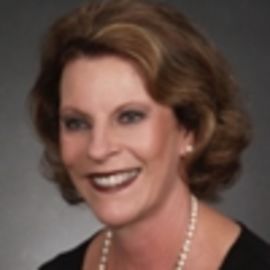 Gigi Graham
Women's Speaker, author, Daughter of Dr. & Mrs. Billy Graham
igi is the eldest daughter of Billy and Ruth Graham, mother of seven grown children ranging in age from 42 to 22 and grandmother to 19 so far.
Her experiences as daughter of the well-known evangelist, raising seven children,, traveling and living abroad, in both Europe and the Middle East, have given her many resources from which to draw for her speaking and writing ministry. Gigi has had the privilege of sharing in conferences all over the United States, Canada and in Europe.
Gigi believes in being open and transparent about her faith and life experiences ... the ups and downs, the valleys as well as the mountaintops. Although she comes from a well known Christian family, she is the first to admit that she does not have it all together, but like the rest of us, she too is a work in progress. She enjoys life in the mountains of North Carolina and is active in ministry at The Cove.
As an award winning author, Gigi's titles include Currents of the Heart, For Women Only: Keeping Your Balance in a Changing World, Passing It On and A Quiet Knowing.
Related Speakers View all
---
Nancy Stafford

Speaker, author, and actress, speaks on life transfo...

Lisa Whelchel

Author, Founder of Momtime Ministries & Actress Know...

Keith Ferrin

President of That You May Know Ministries

Debbie Morris

Brings a powerful testimony of forgiveness and faith

Jennifer O'Neill

Internationally Acclaimed Actress, Christian & Pro-L...

Linda Mintle, Ph.D

"Doing Life Together"

Sheri Rose Shepherd

Best-selling Author, Speaker and Humorist

Sylvia Harney

Christian Comedian; Author of "Married Beyond Recogn...

Susie Shellenberger

Author, Gifted Speaker and storyteller

Susie Larson

Radio Host of "Live the Promise with Susie Larson", ...

Marilyn Laszlo

Indiana Farm girl turned Missionary to Paupa New Guinea

Kay C. James

Motivational Speaker, Founder of the Gloucester Inst...

Karen James

Untold Story of the Mt. Hood Tragedy

Karen Covell

Producer & Director of The Hollywood Prayer Network

Deidre Pujols

Co-Founder of The Pujols Family Foundation; Wife of ...

Candace Cameron Bure

Women & Youth Speaker Best Known for Her Role on "Fu...

Carolyn Castleberry

Carolyn Castleberry is an internationally-recognized...

Sheila Walsh

Author, Speaker, Worship Leader, Television Talk Sho...

Teasi Cannon

Author of My Big Bottom Blessing

Marie Monville

A Story of Extravagant Grace and Radical Faith
More like Gigi