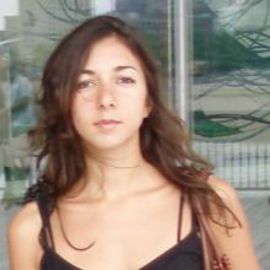 Giovanna Medina
Architect and urban designer,Uno a uno Consultores (Caracas, Miranda State)
After 4 years of work in the private sector I had the opportunity to involve myself in public sector management. Through such an experience I have come to realize how important it is to participate as an urban designer and architect in giving managerial advice to political leaders and communities; being such the reason why I have tailored my education towards learning about the transformation of architecture into a social, cultural and economical tool. Presently –i created an office design consultants and also a foundation after working for 3 years at the Municipal Institute for Housing and Habitat of the City Council of Sucre Municipality as a Coordinator of Projects and Studies for poor neighbourhoods. Actually, I am working on the integration of squatter settlements into the city proper, getting architects, teachers, communities, foundations, private corporations and even other municipalities involved, inviting them to be a part of a team that works towards building a culture of citizenship and a system of safe public spaces; and upon such an initiative, reduce violence and instil faith in the future. I have a monthly column in the newspaper "constructor report", writing about urban topics and I also do work with academies via educational programs and internships where I dwell as an advisor to aspiring graduates interested in participating in urban management programs in shanty towns; and therefore get invited to give lectures and serve as jury for dissertations. Also, I am currently doing research on how to take advantage of the surrounding areas of watercourses, viewed as a space for urban and economical regeneration.
Additionally, I volunteer with communities at no charge in sharing projects that deal with the greater issues of such communities. In 2012 was selected by the World Economic Forum to represent Venezuela in the group of young transformers (Global Shapers), where I work as a curator of Caracas Hub, by transforming architecture into a social, cultural and economic tool.
Related Speakers View all
---
Svitlana Kolomiyets

Lawyer,Innovations Development Foundation

Hilde Duijn

Business Development Manager Organization: Royal H...

Rosario Elina

Deputy Director of the National Accounts Department,...

Chandran Sharanya

Consultant,National Council on Skill Development of ...

Alia Mahmoud

Citizenship Program Manager ,Microsoft Tunisia

Darrah Brustein

Founder,Equitable Payments / Finance Whiz Kids

Allison Silva Silva

System Engineer,Eressea Solutions

Baria Daye

Consultant/Analyst,The World Bank

Sara Potler LaHayne

Founder & CEO,Move This World

Meghna Raghoobar

Research Assistant

Hanna Hopko

Advocacy Coordinator ,Regional Advocacy Center LIFE

Tim Rutten

Marketing and Sales Manager, New Business Developmen...

Andrea Yriberry Saavedra

Founder,SoyMarca

Katherine Michonski

Corporate Social Responsibility Manager,Business Cou...

Ben Knelman

Founder, CEO ,Juntos Finanzas

Monsanto Leritza

Vicini

Mariam Ortiz

Economic Analyst,Ministry of Finance

Chip Johnson

Sr. Associate,Falfurrias Capital Partners

Priscilla Ng

Assistant Officer Organization: Construction Indus...

Ingebjørg Hvidsten

Jurist and Managing Director,TRH Crown Prince Haakon...
More like Giovanna