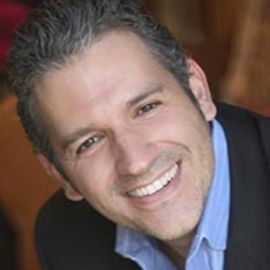 Glenn Llopis
Chairman at Glenn Llopis Group, Founder of Center for Hispanic Leadership, Business Thought-Leader, Author
Glenn Llopis (pronounced "yō-pēs") is a nationally recognized thought-leader, author and former C-level executive who develops leadership that is relevant for today's new workplace and business strategies that are culturally relevant & sustainable for the highly diverse marketplace. Mr. Llopis prepares organizations and people –whether in business, the media or politics – for the uncertainties and new opportunities of the 21st century global marketplace.
Fast-rising corporate executive. Best-selling author. Highly sought-after Fortune 500 keynote speaker. Glenn Llopis infuses vision, drive and passion into each role to help create a globally-minded workplace where employees have new-found purpose, innovation is paramount, and ethical leadership never wavers. He regularly shares his advice and lessons learned about leadership and business development as a contributing writer for such publications as Forbes, Huffington Post and Harvard Business Review.
The son of Cuban immigrants who were victims of Castro's revolution and resettled in Southern California, Glenn was raised on the American Dream and educated at UCLA. Soon after graduating, he was on the fast-track at the Gallo Wine Company and Sunkist, where he became the youngest executive in the company's 100-year history. Leading the successful turnaround of Sunkist's juice beverage division opened the door for his next endeavor – at only 30 years old – as the vice president of the $1 billion American Seafoods Company. The result was an increase in market share, new brand introduction and a full-scale transformation of that company, as Glenn brought the voices of all its employees into the company debate about its future for the first time in its history.
Following this latest success, Glenn parlayed his executive experience into innovative new business ventures that have been featured in a wide variety of media outlets, including The New York Times, The Los Angeles Times, "Larry King Live," "Good Morning America," The Financial Times, Advertising Age, Brandweek, MSNBC, and Yahoo! News. He is regularly featured on local and national TV, including Telemundo, CNN, Fox, ABC, NBC and Univision, where he has appeared on "Al Punto with Jorge Ramos." His published articles have appeared in business publications around the world.
Glenn is an active guest lecturer at universities across the country. He is a member of the Kellogg Innovation Network and serves on the advisory board of the Society and Business Lab at the Marshall School of Business at the University of Southern California. Glenn is also a mentor for Junior Achievement, and is a regular Renaissance Weekend participant.
In addition to Glenn Llopis Group, he is the founder of Center for Hispanic Leadership and Center for Innovation & Humanity, and the author of "Earning Serendipity: 4 Skills for Creating and Sustaining Good Fortune in Your Work" and several eBooks.
"We recently invited Glenn to address our leadership team at our Dallas office. From his perspectives on happenstance and luck, good fortune and responsibility, our team found Glenn engaging and thought-provoking. His speaking brings great value to those that want to better manage their success in business and in life." -- Jesus Mantas, Chief Operating Officer, Latin America — IBM
Videos
---
Speech Topics
---
Popular Keynote Topics:
Why risk must be your best friend in today's business climate
The Costco Factor: to win the business game, you need to change how you think
Diversity management is the key to growth: make it authentic
50 million and growing: why it's time for businesses to pay attention to Hispanics
The culturalization of business: unveiling the new profit zone
What Chief Strategy and Marketing Officers must know to build a sustainable multicultural business
Unlock the Hispanic Super-Consumer Opportunity: A Time-Sensitive Business Imperative
To survive and thrive you must think like an immigrant
Related Speakers View all
---
Tim Sanders

Bestselling Author, Technology Pioneer, Expert on Co...

Sir Richard Branson

Businessman & Founder of Virgin Group

Harish Shah

The Singapore Futurist

Jeff Taylor

Founder of Monster.com & Eons.com

Scott Klososky

Enterprise Social Technology Expert, Start-Up Pionee...

Jacob Morgan

Business Futurist & Bestselling Author of "The Futur...

Kevin Allocca

Head of Culture & Trends at YouTube

Mark Jeffries

Communication Consultant, Presentation Coach, Emcee ...

Josh Linkner

Five-Time Tech Entrepreneur; Hyper-Growth CEO; NY Ti...

Seth Godin

Business & Marketing Expert & New York Times Bestsel...

Don Peppers

Marketing and Sales Futurist; Customer Experience Th...

Terry Jones

Digital Disruptor, Author & Venture Capitalist

Gary Hamel

Internationally Renowned Expert on Business Strategy...

Jim Carroll

One of the World's Leading Global Futurists, Trends ...

Daniel Burrus

Technology Futurist, Business Strategist & Hall of F...

Dan Ariely

Behavioral Economist; Professor at Duke University; ...

Jordan Goldman

Named "One of the top young entrepreneurs in America...

Alaa Hassan

Vice President, iNetVideo.com

Nicholas de Wolff

Digital Media & Brand Strategy; Economic & Social Tr...

Marty Stratton

Entrepreneur Spirited Speaker; Driven for Your Success!
More like Glenn