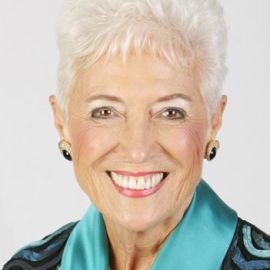 Glenna Salsbury
Business Motivator Focusing on Change, Customer Service, Transformational Leadership, and Personal Self-Mastery
Known for her spontaneity, humor and high energy, Glenna Salsbury is an extraordinary communicator. She skillfully weaves thought-provoking truth with practical, life-changing applications.
An award-winning professional speaker and Past-President of the National Speakers Association, Glenna has appeared on "Good Morning America", is a contributing author in Chicken Soup for the Soul and has authored her own bestseller, The Art of the Fresh Start.
A graduate of Northwestern University, UCLA and Fuller Seminary, Glenna also served on the staff of Young Life and as a Teaching Leader and Area Director for Bible Study Fellowship.
Most Requested Topics:
How to Stay on the Cutting Edge Without Losing Your Balance
How to Keep the Magic in Your Life
Finding Purpose in the Midst of Change
Transformational Leadership
How to Do the Impossible - And Make It Look Easy
How to Be a Team Player and Love Every Minute of It
Videos
---