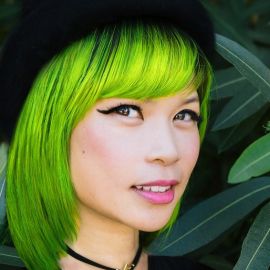 Goldie Chan
Social Media Expert, Content Creator
Goldie Chan is the producer behind the top-performing content on LinkedIn Video. Her channel, #DailyGoldie, is LinkedIn's longest-running original daily video channel. Goldie's videos cover everything from social media strategy and networking to pop culture and travel. She has amassed over hundreds of thousands of views and has fans from all over the globe. Goldie is a leading LinkedIn influencer and creator — there's even a Halloween costume of her at LinkedIn's New York office!
Additionally, Goldie spearheaded her own social media consultancy, Warm Robots, where she is the Founder & Head of Content and Creative.
Goldie is a strong believer in community and encouraging new creators, and is the brainchild behind far-reaching platform hashtag campaigns like #5Videos, #SafeSpace, #GoalsTogether. Goldie also runs the #LinkedInCreators and #WomenOnLinkedIn communities on LinkedIn.
Videos
---