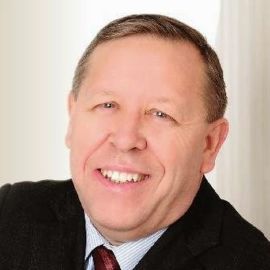 Gordon has always had the unique ability to assess difficult situations, determine what could be done differently and then create simple, easy to understand and easy to implement solutions, which deliver sustainable results FAST.
Leading from the front Gordon achieved some amazing results, delivering a $30m project in 3mths, instead of the originally estimated 18; at a leading Logistics company Gordon successfully delivered a $100m that had struggled for over 2 years, and at a Manufacturing company he implemented a program which reduced operation costs by $350m over 7 years and increased operational performance by 200%.
These successes brought rapid advancement for Gordon and helped him develop a reputation as a turnaround expert, which saw him work with on three continents for Fortune 100 companies such as Barclays, London Electric, Barclaycard, TUI, Kreditbank, Euro Container Terminals Rotterdam, DHL, and Henkel. Leading global departments of over 1000 staff, driving operational performance improvement programs, and driving Strategic Change Initiatives.
Gordon's success was based on developing simple plans, that were easy to understand, and that helped to create highly engaged and empowered teams. Gordon knew from his rugby playing days that when teams have a simple plan that they believe in, that they become inspired and will achieve amazing results.
Looking to help even more companies and individuals achieve Inspired Results, Gordon decided to share his tried and tested approach and wrote the FAST – 4 Principles Everyone Needs to Achieve Success and Drive Results, which is now a Finalist for Practical Management Book of the Year 2017 selected by Chartered Management Institute & British Library.
With a passion for leadership and supporting those that want to make an impact on the world Gordon works with
1BillionAfrica as a Mentor and member of the International Advisory Board who's vision is to gather great potentials and great minds in Africa to help turn the "1 billion" problems or uncountable problems in Africa into "1 Billion" projects and opportunities.
And also as Mentor and a member of the Governing Board of Directors of Uncommon Me International who vision is "Raising Passionate Leaders For Betterment of Society"
Heralded in Inc. Magazine as one of the Top 100 Leadership and Managements Experts and Speakers, Gordon is also ranked #2 on the Top 15 Must Read Leadership Blogs, was #4 Most Socially Shared Leadership Blog. Gordon was additionally just recently considered the #19 Top Social Media Marketing Influencer by CEOWorld Magazine. Gordon is contributing author on Inc, Entrepreneur and Huffington Post as well as a Visiting Professor at Staffordshire University Faculty of Business, and a Fellow of the Institute of Leadership and Management.
Speech Topics
---
FAST Leadership - Revolutionising Results
Over 60% of projects fail, over 80% of first time businesses fail, by implementing the FAST Leadership Approach you can avoid the majority of the common causes of failure which will put you not the road to success. Practical, pragmatic and easy to implement advice that will give your audience tools to improve their operational performance, immediately
Related Speakers View all
---
Sonia McDonald

CEO & Founder of LeadershipHQ, Executive Coach & Aut...

Linda Fisher Thornton

CEO of Leading in Context & Author of "7 Lenses"

Skip Prichard

Former President & CEO of OCLC and Bestselling Autho...

Andy Molinsky

Professor at Brandeis University's International Bus...

G. Riley Mills

Co-Founder of Pinnacle Performance Company & Co-Auth...

James Robbins

Management Consultant & Author of "Nine Minutes on M...

Matt Kincaid

Leadership Coach & Author of "Permission to Speak Fr...

Kimberly Powell

Principal at ghSMART & Co-Author of "The CEO Next Door"

Robert Whipple

CEO of Leadergrow Inc. & Author of "The Trust Factor"

Maura Thomas

Management & Leadership Expert; Author of "Work With...

Kelly Palmer

Chief Learning Officer at Degreed & Author of "The E...

Martin Lanik

CEO of Pinsight & Bestselling Author of "The Leader ...

Elena Botelho

Partner at ghSMART & Bestselling Co-Author of "The C...

Kirsty Duncan

Canadian Minister of Science and Minister of Sport a...

Martin Eriksson

Product Leader & Co-Founder of Mind The Product & Be...

Dan Porterfield

President & CEO of the Aspen Institute; Advocate for...

Emilie Aries

Author, Podcaster, Founder & CEO of Bossed Up

Jean Case

CEO of the Case Foundation & Author of "Fearless: Fi...

Rick Ridgeway

Environmentalist, Mountaineer, Expedition Author, VP...

Ori Brafman

New York Times Best-Selling Author
More like Gordon