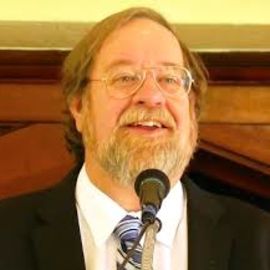 Grant D. Fairley is a principal speaker with Strategic Seminars. For more than 30 years he has been doing presentations on finance, leadership, team building, relationships, personal development, spiritual life and more. He serves as an executive coach, providing professional development to leaders in business, government and the community. He combines mentoring and story-telling to give unique and memorable experiences for his audiences as well as for his individual clients.
He is a graduate of Wheaton College, Wheaton, Illinois. Grant is the author of a number of books, a presenter on BlogTalk Radio and an inventor of a patented healthcare technology.
The Third Act: A Baby Boomer's Guide to Finishing Well that was co-authored with geriatric psychiatrist Dr. Bill Cook is his latest book.
Grant and Dr. Bill Cook are currently working on their next book on surviving compassion fatigue with a working title of Discovering Your Oasis: Hope for Weary Caregivers. Publication is planned for early 2017
Grant's next book is, Enchanted Living: Insights for Your Life from Fairy Tales & Fables expected in summer 2017.
Videos
---
Speech Topics
---
Motivation, customer service, relationships, team building, leadership, executive coaching, adult education, sales training, careers
Related Speakers View all
---
LisaVanAllen

The Biz Doctor with prescriptions for your success!

Mak Man

Dynamic Motivational Speaker and Published Author . ...

Dr. Lisa Van Allen

The Biz Doctor helping transformational leaders find...

Gillian Muessig

Thought Leader in Global Entrepreneurship

Marty Stratton

Entrepreneur Spirited Speaker; Driven for Your Success!

Candace Reese

The CEO Pundit: Empowerment Speaker, Inspirational C...

Christi Tasker

Social Media Branding Queen and Keynote Speaker

Tina Marie Jones

Connecting with the audience through the style of a ...

Roberto Alas

Reaching and identifying the potential in every sing...

Elijah Ezendu

Award-Winning Business Expert & Software Architect +...

Mo Stegall

Global Brand Ambassador, Motivational Speaker, Bests...

Micah Solomon
Amy Magyar (Coach)

The Benefits of a Coach Without the Annoying Whistle.

Adora Svitak

Writer, Speaker, Education Advocate, and Child Prodigy

Jean Bailey Robor

Jean Bailey Robor, award-winning author and inspirat...

Crystal Gifford

Awarded Speaker, Best Selling Author, Professor, Men...

Liz Nead

Life Coach and Inspirational Speaker

Joseph Covelle

Speaking From the Heart To Help Change Minds

Mac Curfman

...because the work is hard!

Sherri Henley

Author, Expert in Speaking, Social Media Intelligenc...
More like Grant