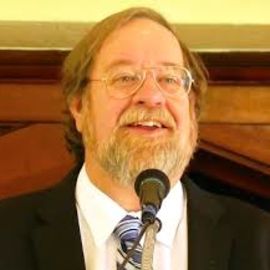 Grant D. Fairley is a principal speaker with Strategic Seminars. For more than 30 years, Grant shared presentations on leadership, team building, relationships, personal development, communication, conflict management, spiritual life, and more. He speaks to corporations, government ministries and agencies, educators, professionals, and community organizations.
Combining inspiration, encouragement, and storytelling, Grant creates a unique and memorable experience for his audiences, as well as for his individual clients.
He is a graduate of Wheaton College, Wheaton, Illinois. Grant is the author of a number of books, experienced in business and technology, is a long-time executive coach, business consultant, and an inventor of a patented healthcare technology.
Discovering Your Oasis: Hope for Weary Caregivers. was co-authored by Grant and Dr. Bill Cook on surviving compassion fatigue and burnout.
The book Your Third Act: A Guide to a Great Retirement was co-authored by Grant and geriatric psychiatrist, Dr. Bill Cook.
He also serves as an executive coach, providing professional development to leaders in business, government, and the community.
Other books by Grant include: "Own Your Future - Wisdom for Wealth and a Better Tomorrow" (co-authored with Michael H. Lanthier) on careers, personal finance and investments; "Up to the Cottage - Memories of Muskoka" about the traditions of cottage life; and a biography of a children's television icon, "Look Up - Way Up. The Friendly Giant. The Biography of Robert Homme."
Grant and his wife Cari live in Ontario, Canada.
Positively Memorable Since 1994
Grant's love of stories comes from a long family line of storytellers and people who have lived unusual lives.
Grant D Fairley is: great great grandson of journalist and war correspondent Charles Frederick Williams; great-grandson of historian and journalist, Frederick George H. Williams; great-grandson of minister, author, and historian Hugh Cowan; grandson of public relations pioneer and writer, James Alexander Cowan; and son of nurse, patient advocate, Ontario labour leader and community service activist, Lois Ann Fairley.
Speech Topics
---
Stress Management - Compassion Fatigue - Burnout & Work-Life Balance
Related Speakers View all
---
Tina Marie Jones

Connecting with the audience through the style of a ...

Andrea Raquel

Trained Broadcast Journalist / Marketing Pro & Exper...

Jean Bailey Robor

Jean Bailey Robor, award-winning author and inspirat...

Roberto Alas

Reaching and identifying the potential in every sing...

Tim Rooney

Helping Businesses Grow Profitably and Maintain a Wi...

Candace Reese

The CEO Pundit: Empowerment Speaker, Inspirational C...

Mak Man

Dynamic Motivational Speaker and Published Author . ...

Christi Tasker

Social Media Branding Queen and Keynote Speaker

Lisa Van Allen

Executive Coach and Spiritual Director to Mission-Dr...

Joseph Covelle

Speaking From the Heart To Help Change Minds

Elijah Ezendu

Award-Winning Business Expert & Software Architect +...

Marty Stratton

Entrepreneur Spirited Speaker; Driven for Your Success!

Lori La Bey

Driving Change How Caregiving is Perceived, Received...

Amanda Gore

CEO of The Joy Project; Author & Psychologist; Emoti...

Mac Curfman

...because the work is hard!

Monica Strobel

Igniting Positive Culture, Positive Leadership, High...

Liz Nead

Executive Business & Life Coach

John Meluso

The World's only,Human Bridge, "Connect and Grow Wea...

Mo Stegall

Global Brand Ambassador, Motivational Speaker, Bests...

David Hyner

Professional Speaker, "The Massive Goal Principle"
More like Grant