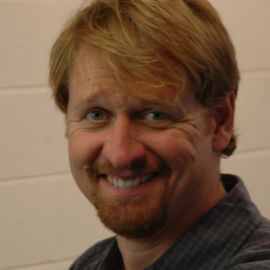 Gray Cook
Author; Lecturer; Internationally Recognized Physical Therapist
Gray Cook is a practicing physical therapist and orthopedic certified specialist, and is also a certified strength and conditioning specialist and a kettlebell instructor. He is the founder of Functional Movement Systems, which promotes the concept of movement pattern screening and assessment. His work and ideas are at the forefront of fitness, conditioning, injury prevention and rehabilitation.
Gray Cook is an influential figure in both rehabilitation and exercise. His career started with an undergraduate degree in sports medicine and exercise science with minors in athletic training and psychology. His interest took him to the University of Miami where he studied physical therapy and furthered his strength and conditioning development. It's no accident that he became a certified strength coach and licensed physical therapist in the same year because his work has targeted fundamental errors in the way that exercise and rehabilitation have been practiced. Gray has introduced a systems approach to understanding, training, and rehabilitating movement.
Professional evolution is often geared toward specialization but most highly specialized professionals hit a plateau and adopt an approach that incorporate systems that protect the user against fundamental errors. This historical trend can be seen in aviation, medicine, and education. Fitness and rehabilitation are approaching a critical tipping point where fundamental systems are necessary for improved outcomes. This is because our current knowledge and scientific advances have not reversed the downward turn in the health and fitness of our culture. Fundamental systems minimize logistical errors that will improve communication between the many disciplines that exercise and rehabilitate the masses. Cook contends that we must map movement patterns and consider movement as a behavior and not simply as clean mechanical data. We must also develop better understanding of how movement is learned, maintained, and restored.
Cook's work cuts to the core of problems like low back pain, obesity, and the general physical decline of a modern culture. By revisiting the natural developmental principals that all infants employ as they learn to walk, run, and climb, Gray forces us to rethink motor learning, corrective exercise, and modern conditioning practices.
Related Speakers View all
---
Raj Panjabi

Co-Founder & CEO, Last Mile Health; Assistant Profes...

Cedric Bryant, PhD

President & CSO, American Council on Exercise

Dr. Carol Addy

Endocrinologist, Expert on Diabetes and Obesity & Ch...

Shannon Decker

Inspiration Personal Trainer & Fitness Model

Ellen Latham

Founder of Orangetheory Fitness

Sadie Lincoln

Founder barre3

T. Colin Campbell

American Biochemist Specializing in the Effect of Nu...

Courtney Paul

Fitness Trainer and Star of "Work Out New York"

Julie Rice

Founder of LifeShop & Co-Founder of SoulCycle

Elizabeth Cutler

Co-Founder at SoulCycle

Tracey Mallett

Fitness and Wellness Expert; Creator of "The Booty B...

Jillian Michaels

Leading Fitness Expert, Certified Nutritionist, Reno...

Joan Lunden

Award-Winning Journalist, Bestselling Author & Healt...

Derek Hough

Dancer, Emmy Award Winner for Outstanding Choreograp...

Brooke Burke-Charvet

Former Host of "Dancing With The Stars", CEO of Mode...

Joey Diovisalvi

"Coach Joey D" Top Professional Golf Fitness Coach

Brynn Jinnett Putnam

Founder & CEO of MIRROR, A Fitness System That Strea...

Erica Lugo

Weight Loss Inspiration & Trainer on "The Biggest Lo...

Keoni Hudoba

Fitness Expert, Trainer, Co-Founder of Cyc Fitness

Stephanie Mansour

Nationally Recognized Health & Fitness Expert; Host ...
More like Gray