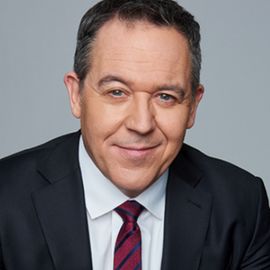 Greg Gutfeld is libertarian political satirist, humorist, magazine editor and blogger. He is perhaps best known as host of "The Greg Gutfeld Show" and co-host of "The Five." .
On "The Greg Gutfeld Show," Gutfeld parodies current events and converses on key issues, bringing a comedic twist to the news. Additionally, Gutfeld interviews newsmakers and culture critics on the major headlines of the week. On "The Five," Gutfeld is part of a roundtable ensemble of FNC personalities who discuss, debate and even debunk the hot news stories, controversies and issues of the day.
Prior to joining FNC, Gutfeld was a staff writer at Prevention and editor-in-chief of Men's Health magazine. He later became editor-in-chief of Stuff, where he increased circulation from 750,000 to 1.2 million and created controversy month after month. He helmed Maxim magazine in the U.K. and was a contributor to the Huffington Post, where he became legendary for his "inspired, lunatic ridicule of his left-wing fellow Huffers." He's been published in countless magazines, has appeared in too many profiles to mention and was only fingerprinted once. He currently writes for his own site, GGutfeld.com and FNC.com covering news and pop culture of the day, from a conservative libertarian humorous slant and has appeared on dozens of TV shows.
He is the author of eight books, among them, four New York Times Best Sellers - "How to be Right," "Not Cool" and "The Joy of Hate" - and his most recent book "The Gutfeld Monologues," which have garnered praise and pithy quotes from the likes of Dennis Miller, Mike Huckabee, Ann Coulter and Andrew Breitbart.
Related Speakers View all
---
Mike Huckabee

Politician, Former Governor of Arkansas & Host of TB...

Ann Coulter

Bestselling Author & Political Commentator

Michelle Malkin

Award-Winning Conservative Columnist & Best-Selling ...

Dana Loesch

Conservative Talk Radio Host, Former NRA Spokesperson

Dinesh D'Souza

Best-Selling Author, Filmmaker & Conservative Politi...

Laura Ingraham

Political Commentator, Television Host & Journalist

Ben Shapiro

Conservative Political Commentator & Radio Talk Show...

Meghan McCain

Co-Host of "The View," Political Columnist, Author &...

Michael Steele

Conservative Political Commentator & Former Republic...

Jeanine Pirro

Lawyer, Prosecutor & Politician; Host of "Justice wi...

Jedediah Bila

Emmy-Nominated TV Host, Author & Columnist

Katie Pavlich

Conservative Commentator, Author & Journalist

Candace Owens

Political Activist, Conservative Commentator & Found...

Steven Crowder

Conservative Commentator, Comedian & Former Fox News...

Shannon Bream

Journalist, Host of Fox News at Night & Author

Brian Kilmeade

Television & Radio Presenter; Co-host of "Fox & Frie...

Sean Hannity

New York Times Best-Selling Author; Host of "The Sea...

Chris Christie

Political Commentator on ABC News; Former Governor o...

Margaret Hoover

Conservative Political Commentator, Political Strate...

Dennis Prager

Host of the Dennis Prager Radio Show, Co-Founder of ...
More like Greg