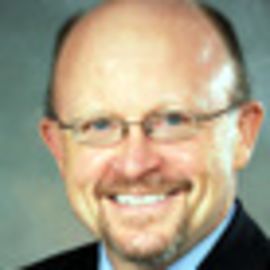 Greg McCann
Speaker, author, educator & consultant that speaks in an approachable and humorous yet highly focused style about business issues.
"The ideas you shared in your presentation have been and continue to be very helpful to me. It is always a pleasure to meet someone who represents excellence in their field."
**Chris Schaeffer
President
Control Instruments**
As an author, educator, consultant and speaker, Greg McCann works with family enterprises in the areas of succession, communication, conflict resolution, gender issues, and with a special emphasis on helping the next generation succeed in both their careers and lives.
McCann has helped numerous family enterprises transition to future generations. By including all involved members of the family and the business in the consulting process, he ensures that all perspectives are considered. Thus his clients are able to identify key issues which can then be addressed directly and honestly in the context of long-term family relationships.
McCann was founder and director (1998-2006) of the Family Enterprise Center at Stetson University, where he led the effort to develop the nation's second minor and first undergraduate major in Family Business. He continues to serve as a tenured full professor of Business Law and Family Business at Stetson University. As Academic Coordinator of the Family Business curriculum, he still oversees the minor and major.
McCann addresses national trade associations, universities and family business forums on "Applied Intelligence," "Personality, Power and Persuasion in Family Enterprise," "Process Consulting and Working with Families," and "The Next Generation: Its Eight Biggest Challenges." He speaks with the voice of experience-in an approachable and humorous, yet highly focused style.
As a researcher and author, McCann has published many valuable works on family enterprise and is a regular contributor to Generation Magazine, Family Business Magazine, and Family Business Review, a quarterly business journal published on behalf of the Family Firm Institute.
His most recent book, When Your Parents Sign the Paychecks (JIST, 2007), deals with the challenges faced by the next generation in family business. The work received a bronze medal in the career category at the 2008 Axiom Business Book Awards.
McCann is member of the National Speakers Association and is certified in, has presented extensively, and has written about the Myers-Briggs Type Indicator (MBTI), including special applications to family business.
McCann is a graduate of Stetson University (B.A.) and the University of Florida, College of Law (J.D.) and has served on the Board of Directors of the Family Firm Institute (2005-2008). He was awarded the institution's 2006 Barbara Hollander Award acknowledging him for a lifetime of achievement in family enterprise education.
McCann and Associates provides services to universities and other audiences, offers family business consulting, and conducts customized workshops for family enterprises.
Related Speakers View all
---
Chip Eichelberger

Peak Performance, Motivation & Sales Strategist

Rolfe Carawan

President of LifeMatters International; Accountabili...

Jay Rifenbary

Author of "No Excuse!"

JP Pawliw-Fry

Co-Founder of the Institute for Health and Human Pot...

Jose Feliciano, Jr.

Jose Feliciano has been achieving the impossible for...

Seth Mattison

Co-Founder & Chief Movement Officer of Luminate Labs...

John Izzo, PhD

Leadership Expert & Bestselling Author

Garrison Wynn

Comedian & Motivational Business Expert

Joel Zeff

National Speaker and Emcee, Workplace Expert, Author...

Erik Wahl

Internationally Recognized Graffiti Artist, Entrepre...

Haydn Shaw

Expert in Generational and Cross-functional Roles, C...

Tim Sanders

Bestselling Author, Technology Pioneer, Expert on Co...

Patrick Lencioni

Management Consultant; Founder & President of The Ta...

Joseph Grenny

New York Times Bestselling Author; Leading Social Sc...

Adrian Gostick

Founder of The Culture Works & Bestselling Author of...

Chester Elton

#1 Bestselling Business Author, Organizational Cultu...

Linda Darling-Hammond

CEO of the Learning Policy Institute & Founder of th...

Bill Benjamin

Emotional Intelligence, Performance & Leadership Expert

Jon Bergmann

Pioneer of the Flipped Class Movement & Bestselling ...

Connie Podesta

Expert in Changing Lives; Author of "Life Would Be E...
More like Greg