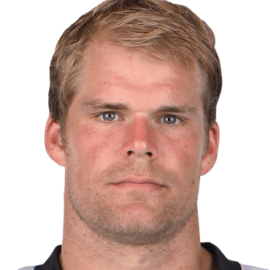 Gregory Olsen is an American football tight end for the Seattle Seahawks of the National Football League (NFL). He played college football at the University of Miami and was drafted by the Chicago Bears in the first round of the 2007 NFL Draft.
He holds an NFL record as the first tight end in league history to record three consecutive seasons with 1,000 receiving yards.
In addition to the Seahawks and Bears, he also played for the Carolina Panthers. He is a three time Pro Bowl player and a two time second-team All-Pro. He won the Brian Piccolo Award and was PFWA All-Rookie Team in 2007.
Olsen founded Receptions For Research: The Greg Olsen Foundation in 2009, which helps fund cancer research. Greg's mother, Sue, is an 11-year cancer survivor and the inspiration for his foundation. One of his fundraising events includes Kicks for a Cure Kickball Tournament, the world's largest charity kickball tournament. The large-scale event is held annually each summer in Chicago's Grant Park and hosts over 1,000 people.