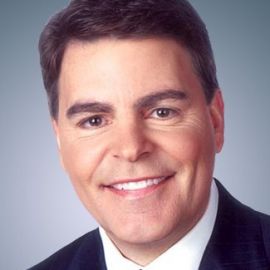 Gregg Jarrett currently serves as co-anchor of FOX News Channel's "America's News HQ." He joined the network in 2002 and is based in New York.
In 2013, Jarrett provided coverage of the murder trial of George Zimmerman and the crash of Asiana Flight 214 at the San Francisco Airport (SFO). He has also reported on a variety of stories, including the deadly EF5 tornado in Moore, OK, the resignation of Pope Benedict XVI and the inauguration of Pope Francis, Superstorm Sandy and the Deepwater Horizon oil spill. Additionally, Jarrett contributed to the network's coverage of the 2004, 2008 and 2012 presidential elections.
Prior to joining FNC, Jarrett served as an anchor and correspondent for MSNBC, where he covered the Israeli/Palestinian conflict, the terrorist attacks on 9/11 and the 2000 presidential election from Tallahassee, FL. He also served as an anchor at Court TV for nine years. Jarrett began his television career as an anchor and producer at KCSM-TV (PBS) in San Francisco, CA and then went on to work as an anchor and reporter for WMDT-TV (ABC 9) in Salisbury, MD, KSNW-TV (NBC 3) in Wichita, KS and the independently-owned WKFT-TV in Raleigh, NC.
Jarrett graduated magna cum laude from Claremont Men's College in 1977 with a B.A. in political science and earned his J.D. from the University of California, Hastings College of the Law.