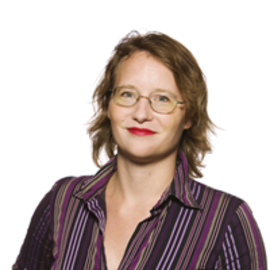 Guinevere Nell
Research Programmer.
Guinevere Nell focuses on the impact of economic policies on American entrepreneurship as a research programmer in the Center for Data Analysis at The Heritage Foundation. Nell estimates how changes in tax policy affect revenue and calculates how the tax burden is distributed among families of varying incomes. She also develops new features for the computer model for taxes at the Center for Data Analysis and collaborates with Heritage colleagues on new models and techniques. Nell and her colleagues use agent-based computer models of the U.S. economy that she developed to solve complex problems in policy simulations. She has presented her findings twice to a conference of peers, the Society for Economic Science with Heterogeneous Interacting Agents (ESHIA). She currently concentrates on producing an agent-based model of entrepreneurship that could be used to analyze economic policy. Before joining Heritage in September 2007, Nell worked for eight years as a software developer and Web programmer. She also was a policy analyst at the Rio Grande Foundation, a New Mexico think tank. She attended the University of New Mexico and George Mason University, majoring in biochemistry and economics, respectively.
Nell has written extensively on economic theory and economic history. Her work on Austrian economics and Soviet economic history was published in academic journals. She is the author of the book Rediscovering Fire: Basic Economic Lessons from the Soviet Experiment (Algora, 2010). Nell, who was born in Maine and grew up in New York City, currently divides her time between homes in Virginia and London.