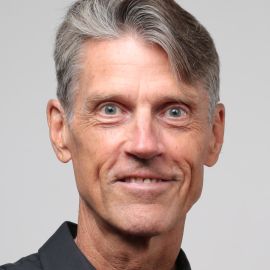 HW Brands was born in Oregon, went to college in California, sold cutlery across the American West and earned graduate degrees in mathematics and history in Oregon and Texas. ~ He taught at Vanderbilt University and Texas A&M University before joining the faculty at the University of Texas at Austin, where he holds the Jack S. Blanton Sr. Chair in History. He teaches history and writing to graduate students and undergraduates. ~ He writes on American history and politics, with books including Heirs of the Founders, The General vs. the President, Reagan, The Man Who Saved the Union, Traitor to His Class, Andrew Jackson, The Age of Gold, The First American and TR. Several of his books have been bestsellers; two, Traitor to His Class and The First American, were finalists for the Pulitzer Prize. ~ He lectures frequently on historical and current events and can be seen and heard on national and international television and radio. His writings have been translated into French, Spanish, Dutch, Danish, German, Czech, Polish, Russian, Ukrainian, Chinese, Japanese and Korean. ~ For the past six years he has been writing a history of the United States in haiku form and publishing it on Twitter (@hwbrands).
Related Speakers View all
---
Calvin Trillin

Author, Columnist, Humorist & Political Satirist

Raj Patel

Award-Winning Writer, Activist & Academic

Michael Beschloss

Presidential Historian, New York Times Columnist & B...

Wes Moore

CEO of Robin Hood Foundation, Best-Selling Author & ...

Diane Ravitch

Research Professor & Historian of Education

Wendy Davis

Lawyer & Democratic Politician

Amy Goodman

Host & Executive Producer, Democracy Now!

Dan Abrams

Chief Legal Affairs Anchor at ABC News & Founder of ...

Ken Starr

Former U.S. Solicitor General & President of Baylor ...

Dan Carlin

American Political Commentator, Professional Histori...

Laura Snyder

Professor; Science Historian; Philosopher; Author of...

James McPherson

Acclaimed Civil War Historian & Author

Gloria Allred

Renowned Women's Rights Attorney; Subject of Netflix...

Juan Williams

New York Times Best-Selling Author, Fox News Politic...

Marian Wright Edelman

Founder & President of the Children's Defense Fund

Audrey Watters

Journalist Specialized in Education Technology News ...

John Demos

American Author and Historian, Best Known for Knowle...

Ryan Coonerty

The former Mayor of Santa Cruz; an entrepreneur, aut...

David R. Dow

David R. Dow has defended over 100 death row inmates...

Julie Nixon Eisenhower

Biographer & Historian
More like H.W.