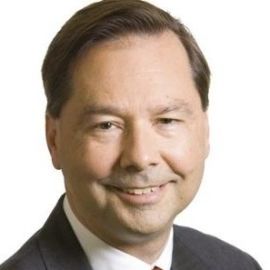 Hans Von Spakovsky
Former Commissioner Federal Election Commission
Hans von Spakovsky is a Senior Legal Scholar and Manager, Civil Justice Reform Initiative, at The Heritage Foundation's Center for Legal and Judicial Studies, responsible for studying the legal aspects of elections such as campaign finance, voter fraud, voter identification laws, registration and equipment issues – important topics in an era of razor-thin victory margins for national candidates.
For example, in 2005 the U.S. Government Accountability Office found that up to 3 percent of the 30,000 individuals called for jury duty from voter registration rolls over a two-year period in just one U.S. district court were not U.S. citizens. "While that may not seem like many," von Spakovsky wrote in a July research paper for Heritage, "just 3 percent of registered voters would have been more than enough to provide the winning presidential vote margin in Florida in 2000."
Before joining Heritage in 2008, von Spakovsky served for two years as a Commissioner on the Federal Election Commission, which is responsible for enforcing federal campaign finance laws for all congressional and presidential elections, including the public funding program.
Prior to that, he worked at the Justice Department as the Counsel to the Assistant Attorney General for Civil Rights. In this position, von Spakovsky provided expertise and advice on voting and election issues, including enforcement of the Voting Rights Act and the Help America Vote Act of 2002.
Von Spakovsky also served in positions on the Board of Advisors of the U.S. Election Assistance Commission and the Fulton County ( Ga. ) Board of Registrations and Elections. He has published articles concerning election legal matters and policy in The Wall Street Journal, Weekly Standard , National Review Online and Human Events . He has testified before state and congressional committees as well as made presentations to the National Association of Secretaries of State and the Federalist Society.
Von Spakovsky is a 1984 graduate of Vanderbilt University School of Law and received a bachelor's degree from the Massachusetts Institute of Technology in 1981. He lives in Vienna , Va.