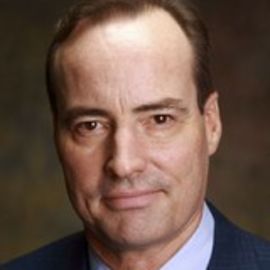 Using exciting new research developed from years of hands-on business experience, Harry S. Dent, Jr. offers a refreshingly positive and understandable view of the economic future. As a best selling author on economics, Mr. Dent is the developer of The Dent Method - an economic forecasting approach based on changes in demographic trends.
In all of his past books since 1989, Dent saw an end to the Baby Boom spending cycle around the end of this decade.
In his new book, The Great Depression Ahead, (Free Press, 2009), Harry Dent outlines how this next great downturn is likely to unfold in three stages, with an interim boom stage between 2012 and 2017 before the long-term slowdown finally turns into the next global boom in the early 2020s. In his book The Great Boom Ahead, published in 1992, Mr. Dent stood virtually alone in accurately forecasting the unanticipated Boom of the 1990s. Today he continues to educate audiences about his predictions for the next and possibly last great bull market, from late 2005 into early to mid 2010. Since 1992 he has authored two consecutive best sellers The Roaring 2000s and The Roaring 2000s Investor (Simon and Schuster). In his latest book, The Next Great Bubble Boom, he offers a comprehensive forecast for the next two decades and explains how fundamental trends suggest strong growth ahead, followed by a longer-term economic contraction. Mr. Dent also publishes the HS Dent Forecast newsletter, which offers current analysis of economic, and financial market trends.
Mr. Dent received his MBA from Harvard Business School, where he was a Baker Scholar and was elected to the Century Club for leadership excellence. Since 1988 he has been speaking to executives, financial advisors and investors around the world. He has appeared on Good Morning America, PBS, CNBC, CNN/FN, and has been featured in Barrons, Investors Business Daily, Entrepreneur, Fortune, Success, US News and World Report, Business Week, The Wall Street Journal, American Demographics and Omni.
While at Bain & Company he worked as a consultant with several Fortune 100 companies. He has also been CEO of several entrepreneurial growth companies and an investor in new ventures. A frequent speaker on economic trends, Mr. Dent educates clients and partners on The Dent Method and provides strategic vision for asset allocation and investment selection.
Videos
---
Speech Topics
---
Growth Markets of the 90s
Predictable spending patterns for specific consumer products
What Baby-Boomers will buy as they age
Tracking the growth of new technologies and products in any market or industry
The consumer adoption model
The four-stage product life cycle
Business Strategies
The three strategies - Premium, Discount, and Standard
How the three strategies will evolve
The challenge of moving premium products into the mainstream
Head-to-head competition between large discount and small premium companies
Strategies for standard companies - change or die
The Work Revolution Ahead
The organization wave - Baby-Boomers move into management
Organization innovation as the key competitive edge in the 90s
Turning your organization upside down: Six simple principles driving the new front-line organization
Achieving the best of both worlds: scale economies and innovation/responsiveness.
Other programs include:
The Great Boom Ahead
Why most forecasters are wrong
The economy is highly predictable
The family life cycle of spending
The greatest boom in history: 1994-2010
The end of inflation
Growth Markets of the Next Decade
The Work Revolution Ahead
Related Speakers View all
---
Jeremy Rifkin

Leading Global Technologist, Futurist, Authority on ...

Vikram Mansharamani

Academic Author, Advisor, Global Trend-Watcher & Lec...

Joseph Stiglitz

American Economist, Professor at Columbia Universit...

James Canton

Futurist, Author & Visionary Business Advisor

Dr. Bill Conerly

Economist and Future Forecaster; Expert in Business ...

Sallie Krawcheck

Founder & CEO of Ellevest; Author of "Own It: The Po...

R "Ray" Wang

Founder, Chairman & Principal Analyst at Constellati...

Ben Stein

Political Economist, Commentator, Author & Actor

Peter Diamandis

Founder & Executive Chairman of the XPRIZE Foundatio...

Geoff Colvin

Editor & Columnist at Fortune Magazine; Author of "H...

Todd Buchholz

Former White House Director of Economic Policy & CNB...

Ian Bremmer

Political Scientist, Author, Entrepreneur & Lecturer

David Bach

Best Selling Author & Personal Finance Expert

Adam Nash

VP of Product & Growth for Dropbox, Lecturer at Stan...

Richard Florida

Leading Urbanist, Economist & Author of "The Rise of...

Farnoosh Torabi

Personal Finance Expert, Money Strategist, Author, S...

Daniel Altman

Sports Analytics & Strategy Expert

Mike Walsh

CEO of Tomorrow; Global Nomad & Futurist; Bestsellin...

Geoffrey Moore

Organizational Theorist, Management Consultant & Author

Ray Kurzweil

Chairman of Kurzweil Technologies; Inventor; Futurist
More like Harry