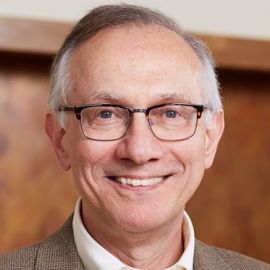 Harvey Vernon Fineberg is an American physician. He is the president of the Gordon and Betty Moore Foundation and was formerly president of the Institute of Medicine (now National Academy of Medicine) from 2002 to 2014. He served as Provost of Harvard University from 1997 to 2001, following thirteen years as Dean of the Harvard School of Public Health (now Harvard Chan School of Public Health). He has devoted most of his academic career to the fields of health policy and medical decision making. His past research has focused on the process of policy development and implementation, assessment of medical technology, evaluation and use of vaccines, and dissemination of medical innovations.
Dr. Fineberg helped found and served as president of the Society for Medical Decision Making and also served as a consultant to the World Health Organization.
At the National Academies of Sciences, Engineering and Medicine, he has chaired and served on a number of panels dealing with health and science policy issues, including AIDS, vaccine safety, and reproducibility and replicability in scientific research. He has served as a member of the Public Health Council of Massachusetts (1976–1979), as chairman of the Health Care Technology Study Section of the National Center for Health Services Research (1982–1985), and as president of the Association of Schools of Public Health (1995–1996).
Dr. Fineberg is co-author of the books Clinical Decision Analysis, Innovators in Physician Education, and The Epidemic that Never Was, also published under the title The Swine Flu Affair, an analysis of the controversial federal immunization program against swine flu in 1976. He has co-edited several books on such diverse topics as AIDS prevention, vaccine safety, and understanding risk in society. He has also authored numerous articles published in professional journals. In 1988, he received the Joseph W. Mountin Prize from the Centers for Disease Control and the Wade Hampton Frost Prize from the Epidemiology Section of the American Public Health Association. Dr. Fineberg earned an A.B. in 1967 from Harvard College, an M.D. in 1971 from Harvard Medical School, a Master of Public Policy from the Kennedy School of Government in 1972, and a Ph.D. in Government from Harvard's Graduate School of Arts and Sciences in 1980.
Fineberg served his medical residency at Beth Israel Hospital, Boston, and was a fellow in Harvard's Society of Fellows. He worked as a practicing physician at two Boston-area health centers from 1974 to 1984. He taught at the Kennedy School of Government from 1973 to 1981, and served on the faculty at the Harvard School of Public Health from 1973 to 1984, when he became the school's dean.
He has served on the boards of a number of philanthropic organizations, including the William and Flora Hewlett Foundation, the Josiah Macy, Jr. Foundation, the François-Xavier Bagnoud Foundation (USA), and the China Medical Board.
On October 18, 2011 Columbia University's Mailman School of Public Health, awarded Dr. Fineberg the highest prize in public health—The Frank A. Calderon Prize in Public Health. He received another award from Academyhealth on June 8, 2014.
Fineberg is married to Dr. Mary E. Wilson, a noted expert in infectious diseases, travel medicine and global health and adjunct professor at Harvard School of Public Health and visiting professor at University of California, San Francisco. He is a member of the American Academy of Arts and Sciences and the American Philosophical Society.
From 2013 until 2018, Fineberg served as chairperson of the Carnegie Endowment for International Peace. He was succeeded by former U.S. secretary of commerce Penny Pritzker in May 2018.
Fineberg has been awarded honorary degrees by a number of universities. On May 24, 2018, he was awarded the Doctor of Laws degree by Harvard University, his fifth Harvard degree.
Related Speakers View all
---
Antonio Damasio

Director of the Brain Institute

Edward Tenner

Smithsonian Institution Distinguished Scholar & Auth...

Catherine Mohr

Vice President of Strategy at Intuitive Surgical & P...

Dan Ariely

Behavioral Economist; Professor at Duke University; ...

Seth Berkley

CEO of Gavi, the Vaccine Alliance; Medical Doctor Sp...

Nathan Myhrvold

Founder, Intellectual Ventures; Former Chief Strateg...

Daniel Kraft, M.D.

Physician-Scientist; Founder of Exponential Medicine...

Tim O'Reilly

Founder and CEO, O'Reilly Media

Daniel Dennett

Professor of Philosophy at Tufts University

Stuart Firestein

Scientist; Advocate for the Public Understanding of ...

Bill Gates

Co-Founder of Microsoft; Co-Chair of the Bill & Meli...

Sunni Brown

In her book "Gamestorming," Sunni Brown shows how us...

Eli Pariser

Co-founder & Chief Executive of Upworthy, Author of ...

Damon Horowitz

Philosophy Professor & Serial Entrepreneur, Former I...

Mark Roth

Cell Biologist, Fred Hutchinson Cancer Research Center

Mary Roach

Author, "Packing For Mars", "GULP: Adventures on the...

Julia Sweeney

Former SNL Cast Member & Cancer Survivor

Miguel Nicolelis

Leading Neuroscientist At the Nicolelis Laboratory a...

Dean Kamen

Inventor and Entrepreneur; President, DEKA Research ...

Daniel Kahneman

Retired Professor of Psychology & Public Affairs at ...
More like Harvey