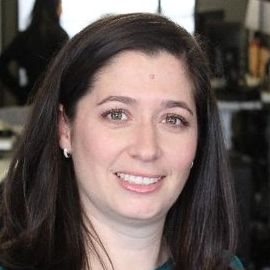 Heather Gordon Friedland has been the Chief Product Officer at Glassdoor, Inc. since January 8, 2016. Friedland has nearly two decades of experience in product management at some of the largest global technology companies in the industry. She joined Glassdoor after nearly six years at eBay, where she served as Vice President of local and seller experience, managing products and services that enabled individuals and businesses to sell and connect with buyers.
Friedland was responsible for the overall product vision and strategy for eBay's buyer experience. Before eBay, she spent 11 years at Microsoft, holding a wide variety of product and leadership roles and working on global MSN communication tools such as MSN Hotmail and Calendar, Windows Desktop Search, Windows Live Q...nd Bing search functionality. She joined Microsoft in 1999 through the acquisition of startup Jump! Networks.
As a leader in business and technology, she was named one of Silicon Valley Business Journal's Women of Influence for 2015. Ms. Friedland holds a bachelor's degree in communications from Cornell University.
Videos
---