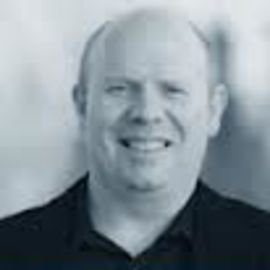 Hendre Coetzee
A Global Executive Coach and International Speaker focusing on Coaching and Transformation. He is the author of the 90-Day Turn System a Customizable Coaching Program Suite.
Hendre Coetzee is a Global Executive Coach and International Speaker focusing on Coaching & Transformation and the CEO of Center For Advanced Coaching (www.advancedcoaching.com) which provides master level learning opportunities to people developers. He is the author of the 90-Day Turn System a Customizable Coaching Program Suite that can be adapted to any company or consulting firms needs and culture. This coaching structure has been used by Fortune 500 companies and dedicated consulting services firms to create a custom in-house coaching process.
Hendre cofounded the Neurocoaching Center with Dr. Srini Pillay from Harvard to further the advancement of neuroscience and transformation as it relates to the corporate world. They have developed an exciting and effective avenue of training which equips and empowers coaches and people developers in the art of using neuroscience tools to understand and create change and transformation.
In the recent past, Hendre has served as interim COO and Lead Facilitator for the Behavioral Coaching Institute, training Master Coaches around the world. He has over 20 years of experience within the corporate domain, realms of social justice, non-profit and relief and development work across the globe.
Hendres experience varies from working as a facilitator for the integration between black and white youth in post-Apartheid South Africa, to negotiating mergers for large financial institutions, to developing performance-training modules for High Performing Traders on the NYSE and NASDAQ. His clients have included Microchip Technologies, API, Disney, ESPN, Estee Lauder, Revlon, New York Life, FedEx, NoRedtape, World Vision, Compassion International and Kershner Trading Group. Company transformation as well as personal transformation is a hallmark of Hendre's life work.
Related Speakers View all
---
Tim Sanders

Bestselling Author, Technology Pioneer, Expert on Co...

Peter Bregman

Founder of Bregman Partners, Author & Leadership Col...

Shawn Achor

Harvard Professor, Researcher, Positive Psychology E...

Garrison Wynn

Comedian & Motivational Business Expert

Billy Riggs

Motivational Illusionist, "Grand Illusions"

Pat Croce

Mega-Entrepreneur & Former NBA Team Owner

John Cassis

Former Professional Baseball Player for MLB's Califo...

Tony Alessandra

Premier Communications Expert; Author of "The Platin...

Michael Pantalon, Ph.D.

Clinical Psychologist and Expert on Influence

Tim Rooney

Helping Businesses Grow Profitably and Maintain a Wi...

Cory Geffre

Cory Geffre is the creator of the Square of Excellen...

Bill Lampton

Bill Lampton, Ph.D., works with organizations to hel...

Jan Vermeiren

Founder of The Compassionate Leader & Author

Brian Parsley

Sales, Customer Loyalty & Employee Retention Expert

Troy Hazard

Troy Hazard is the recent Global President of the el...

Mark Sanborn

Leadership, Teamwork & Performance Expert; New York ...

Benjamin Zander

Conductor of the Boston Philharmonic Orchestra; Cele...

Pat Williams

Motivational Speaker & Sports Executive; Senior Vice...

Watts Wacker

Futurist & Commentator

Dr. Nido Qubein

Award-Winning Speaker and Author, President of High ...
More like Hendre