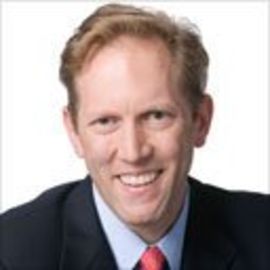 Henry Blodget is co-founder, CEO and Editor-In-Chief of Business Insider, one of the fastest-growing business and tech news sites in the world. Business Insider's investors include Institutional Venture Partners, RRE Ventures, and Bezos Expeditions. The site has 25+ million visitors a month.
A former top-ranked Wall Street analyst, Henry is also the host of Yahoo Daily Ticker, a digital video show viewed by several million people a month. He is often a guest on CNBC, CNN, MSNBC, NPR, and other networks. He has contributed to The Atlantic, Slate, The New York Times, Fortune, New York, the Financial Times, and other publications. He has written extensively about technology and investing and is the author of The Wall Street Self-Defense Manual: A Consumer's Guide to Investing. He is also a member of the Technology Pioneers selection committee of the World Economic Forum.
During the dotcom boom of the late 1990s, Henry was a top-ranked Wall Street Internet analyst. He was later keelhauled by then-Attorney General Eliot Spitzer over conflicts of interest between research and banking and booted out of the industry.
Henry went to Yale. He was born and raised in New York.
Related Speakers View all
---
Peter Thiel

Former CEO and Co-founder of PayPal; Technology Entr...

Jeff Jarvis

Leader in the Development of Online News & Blogging;...

Esther Dyson

Executive Founder of Way to Wellville

Reid Hoffman

Co-Founder & Former Executive Chairman of LinkedIn; ...

Max Levchin

CEO, Affirm; Co-Founder of PayPal

Vinod Khosla

Co-founder of Daisy Systems; Founding CEO of Sun Mic...

Chris Seper

Digital Media Entrepreneur, Founded MedCity Media, P...

Dr. Hossein Eslambolchi

Chairman and CEO at CyberFlow Analytics & 2020 Ventu...

Kevin Tighe II

Co-Founder & CEO at WeBRAND

Jean-Pierre Rosso

Chairman, World Economic Forum US

Thomas Cooley

Dean, Stern School of Business, New York University

Fred Hassan

Chairman of Baush + Lomb and author of "Reinvent: A...

Neale Martin

Author/Futurist

Gaston Caperton

President & CEO, The College Board

Jack Hidary

Entrepreneur and Clean Energy Proponent.

Jim Moriarty

CEO, Surfrider Foundation

Frank Rose

Author of The Art of Immersion, Writer & Speaker, Di...

Kevin Clark

President and Founder, Content Evolution

George Halvorson

Chair & CEO of the Institute for InterGroup Understa...

Tal Ben-Shahar

Best-Selling Author & Positive Psychology Expert
More like Henry