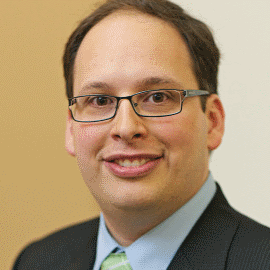 Dr. Herbert Hugh Thompson is the Chief Technology Officer of Symantec, the world's largest information security company. He is also the Program Committee Chairman of RSA Conference and an Adjunct Professor in the Computer Science Department at Columbia University. He was formerly the Senior Vice President, Chief Technology Officer (CTO) and Chief Marketing Officer (CMO) at Blue Coat Systems
Dr. Thompson is a world-renown expert in information security. He has co-authored three books on the topic including, How to Break Software Security: Effective Techniques for Security Testing (with Dr. James Whittaker, published by Addison-Wesley, 2003), and The Software Vulnerability Guide (with Scott Chase, published by Charles River 2005). He is also the co-author (with Bob Sullivan of NBC News) a book from Penguin titled "The Plateau Effect". In 2006 he was named one of the "Top 5 Most Influential Thinkers in IT Security" by SC Magazine.
In 2006, Thompson participated in four hack tests for the nonprofit election watchdog group Black Box Voting. Two of his tests involved altering election results reports on the Diebold GEMS central tally machines. Thompson also collaborated with Harri Hursti in the Black Box Voting projects in Leon County, Florida and Emery County, Utah. Thompson's GEMS central tabulator hack was achieved by inserting a Visual Basic script onto the GEMS server machine at election headquarters. Both the Visual Basic script hack by Thompson and the memory card hack by Hursti Hack can be seen in HBO's "Hacking Democracy" where Hursti and Thompson hacked into Diebold Election Systems' voting machines and central tabulator system in Leon County, Florida proving its vulnerability.
Dr. Thompson has delivered talks/keynotes at key conferences and Fortune 500 corporations and writes frequently on the topic of information security. He has delivered a keynote presentation at every RSA Conference (US) since 2007. Dr. Thompson has been interviewed by top news organizations including CNN, NPR, CNBC, ABC, Fox News, CBS Evening News, MSNBC, HBO, BusinessWeek, Forbes, Fortune, Associated Press, and the Washington Post. He has authored more than 80 academic and industrial publications on software security and writes for such industry publications as The New York Times, Scientific American, IEEE Security & Privacy, CSO Magazine, Network World and Forbes. He earned his Ph.D. in Applied Mathematics from Florida Institute of Technology.
Related Speakers View all
---
Dr. Eric Cole

Technology Visionary, Security Expert, Founder & CEO...

James Canton

Futurist, Author & Visionary Business Advisor

James Whittaker

Technology Executive, Engineer and Go-To Speaker for...

Jack Shaw

Corporate Financial Executive, Software Company Exec...

Martin Fowler

Chief Scientist at ThoughtWorks

Josh Linkner

Five-Time Tech entrepreneur, Hyper-Growth CEO, New Y...

Alex Salkever

Futurist, Author of "The Driver in the Driverless Ca...

Jez Humble

Founder & Former CTO of DevOps Research & Assesment,...

Terry Jones

Chairman at Wayblazer, Founder of Travelocity.com & ...

Michael Rogers

MSNBC's 'The Practical Futurist' & Technology Expert

Kat Holmes

Director of User Experience at Google; Founder of Mi...

Parisa Tabriz

Senior Engineering Director at Google; Expert in Cyb...

John Rossman

Former Amazon Executive, Author & Expert on Digital ...

Alexandre Rebert

Co-Founder of ForAllSecure

Ian Siegel

Co-Founder & CEO of ZipRecruiter.com

Tanmay Bakshi

Algorithmist, Neural Network Architect & Author

Adam Back

Cryptographer & Crypto-hacker; Co-founder & CEO of B...

Ben Pring

Widely Acknowledged IT Futurist & Thought Leader; Co...

William Binney

Former NSA Crypto-Mathematician; Whistleblower

Shawn DuBravac

Acclaimed Global Futurist, Trendcaster & NY Time Bes...
More like Herbert