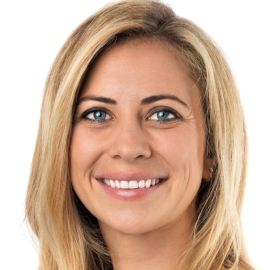 Holly Branson
Chair of Virgin Unite at Virgin, Co-Author of "WEconomy: You Can Find Meaning, Make A Living, and Change the World"
Holly is the eldest child of Richard and Joan Branson and from a young age, dreamed of becoming a doctor. On finishing school, she spent six years at the University College London studying medicine, before graduating in 2007 and starting work at Chelsea and Westminster hospital as a junior NHS doctor.
In 2008, Holly made the decision to join the Virgin Group. She spent a year interning across the different companies – getting to know how each worked – before finding her place at Virgin Management. Now as an active part of the Virgin Group senior team, Holly focuses on people and purpose within both existing and new companies across the globe. She has also been involved in the growth of businesses such as Virgin Hotels.
When not working on management projects, Holly spends her time immersed in philanthropic activities – she is Chair of Virgin Unite, a Trustee of Big Change, Co-Chair of WE Day UK, and patron of Virgin Money Giving.
Big Change is a personal philanthropic venture of Holly's – a charitable youth organisation founded by herself, her brother Sam, Princess Beatrice of York, Sam Richardson, Phil Nevin, and Isabella Branson. Big Change, catalyses change by backing big ideas that unlock the potential of young people in the UK.
Holly believes in the power of positive energy and like the rest of her family, loves an adventure – she previously climbed Mont Blanc to launch Big Change, attempted to break the mono hull sailing record across the Atlantic, attempted to kite-surfed the English Channel, completed several marathons (one of which broke the world record for the most amount of people tied together to do a marathon) and sprint triathlons – and has most recently signed up to fly into space with Virgin Galactic!
Despite all of these projects, Holly's biggest achievement to date is becoming a mother to twin babies, Etta and Artie. She currently lives in London and is married to Freddie Andrewes.
Videos
---