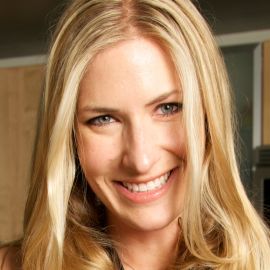 Holly Williams is a singer-songwriter and musician. She is the daughter and granddaughter of the prolific Hank Jr. and Sr., respectively. Part of the key to Holly Williams' success as a singer-songwriter is that it's never been her mission to try and live up to the legacy cast by her famous family – nor has she spent a lot of time trying to live it down.
The respect that Holly has garnered as an artist over the course of many years spent building an international fan base, and the release of three acclaimed albums, 2004's The Ones We Never Knew, 2009's Here With Me, and 2013's The Highway has come on her own terms, based on her own sound. Indeed, to paraphrase Freud, sometimes a last name is just a last name.
In addition to her music, Holly carries a fondness for fashion and haute homemaking, passions she channels into H. Audrey, her Nashville women's boutique and her lifestyle blog, The Afternoon Off.