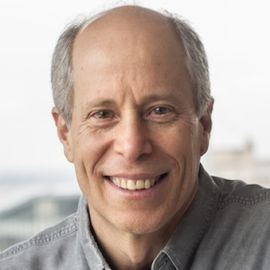 Howard J. Ross is a builder of innovations in the field of diversity and inclusion and a unifier of people, organizations, and causes. He is founder & Chief Learning Officer of Cook Ross Inc. and an advisor to major global educational, corporate, philanthropic, and governmental organizations. Through his unique combination of a personal and system-focused approach, Howard is an advocate for high-performing organizational cultures that advance people, performance, and profits.
Howard has served more than 25 years as an influential business consultant to hundreds of organizations across the globe, specializing in leadership, diversity, and organizational transformation. He is the architect of award-winning diversity and leadership education programs including ReInventing Diversity, the Diversity Toolkit, CultureVision, and Inner Journey Seminars DC.
A former teacher, school administrator, rock and roll musician, and college professor, and a father of four sons and grandfather of four granddaughters, Howard is a thought leader in building cultural competency and a vigorous advocate for personal and public renewal.
Howard engineers successful large-scale organizational culture change efforts in the area of diversity management and cultural integration in professional services corporations, Fortune 500 companies, and retail, health care, media, and government institutions. Cook Ross clients include: Sodexo, The Washington Post, National Geographic, Bon Secours Health System, National Public Radio, Coca-Cola Company, AT&T, KPMG, PricewaterhouseCoopers, Fannie Mae, Freddie Mac, INOVA Health System, Gannett, GEICO, American Red Cross, the Johns Hopkins University Applied Physics Laboratory, Georgetown University, Howard University, the Ojibwa Indian Reservation, and DC Public Schools.
Through the power of his ideas and convictions, Howard has emerged as one of the most influential voices on diversity topics including: the impacts of structures and systems, unconscious bias, performance assessment, smart downsizing, and managing a "diversity crisis." He has fostered breakthroughs in mutual understanding between different races, religions, and lifestyles. As a passionately committed executive coach, Howard is regarded by numerous senior executives as a trusted advisor and confidante. In addition, he is an internationally recognized speaker on diversity, leadership, and organizational change.
Howard is past chairman of Leadership Greater Washington and a former director of the Greater Washington Board of Trade. He has served on boards of directors of several including Operation. Understanding DC, Lydia's House, Greater DC Cares, the National Council for Community and Justice, and INROADS of Greater Washington. Howard was appointed the 2007-2008 Professor of Diversity in Residence at the Johnnetta B. Cole Global Diversity and Inclusion Institute at Bennett College for Women, serving as the first white male diversity professor for a historically Black women's college. He also serves on the Diversity Advisory Board for the Human Rights Campaign. Howard received his undergraduate degree in history and education from the University of Maryland and pursued postgraduate studies in administration, management, and organizational development at Wheelock College. He can be heard on NPR the first Monday of every month at 1 pm EST, as a regular guest on The Kojo Nnamdi Show.