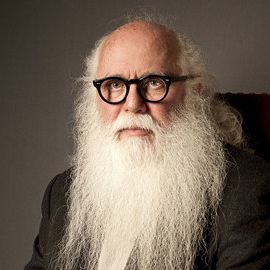 Howard Shapiro
Chief Agricultural Officer & Mars Advanced Research Institute Fellow at Mars Incorporated
Howard Shapiro, Ph.D. has been involved with resilient agricultural and agroforestry systems, plant breeding, molecular biology and genetics for over 50 years. He has worked with indigenous communities, NGO's, governmental agencies and the private sector around the world.
His career spans both academic and corporate sectors. He is the Chief Agricultural Officer, Mars Advanced Research Institute Fellow, Mars, Incorporated, as well as a Senior Fellow at UC Davis, College of Agriculture and Environmental Science, Distinguished Fellow of the World Agroforestry Centre and Science Advisor MIT-Media Lab. He served as Chairperson of the Board of the Agriculture Sustainability Institute at UC Davis for a decade.
Shapiro founded the African Orphan Crops Consortium (AOCC) and the African Plant Breeding Academy (AfPBA) in 2011. The effort will sequence, assemble and annotate 101 key food cultivars, which are the backbone of African nutrition and train 150 mid-career plant breeders in modern breeding technology.
In October of 2017 he launched with collaborators the Foldit Aflatoxin Puzzle with 460,000 gamers to redesign and improve enzymes to degrade the aflatoxin.
He collects and restores modern Japanese and Italian motorcycles, becoming a member of the 200 Mile Per Hour Club on an unrestricted 1999 Suzuki Hayabusa. averaging 201.386 MPH at the Bonneville Salt Flats.
Related Speakers View all
---
Seth Berkley

CEO of Gavi, the Vaccine Alliance; Medical Doctor Sp...

Jason Clay

Senior Vice President, Food & Markets at WWF

Amory Lovins

Co-Founder & Chairman Emeritus of Rocky Mountain Ins...

David Agus

Professor of Medicine and Engineering at the Univers...

Andrew Thompson

Co-founder and CEO of Proteus Biomedical

John Doerr

Venture Capitalist at Kleiner Perkins Caufield & Byers

Marvin Odum

President, Shell Oil Company

Tim O'Reilly

Founder and CEO, O'Reilly Media

Jocelyn Wyatt

Co-Founder & CEO of IDEO.org; Social Innovation Advo...

Christopher Elias

President, Global Development Program, Bill and Meli...

David Blood

Managing Partner, Generation Investment Management U...

Matthew Bishop

Managing director, Rockefeller Foundation and Former...

Eric Mead

Eric blends refined sleight of hand with sophisticat...

Hugh Grant

CEO of Monsanto

Richard Besser

President & CEO of the Robert Wood Johnson Foundatio...

Eric Spiegel

Former President & CEO of Siemens; Corporate Develo...

Jack Hidary

Entrepreneur and Clean Energy Proponent.

Amit Chatterjee

CEO of Hara Software

Beth Brooke-Marciniak

Global Vice Chair, Public Policy, EY; Trustee, The A...

Darin Olien

Co-Host of Netflix "Down To Earth" with Zac Efron, B...
More like Howard