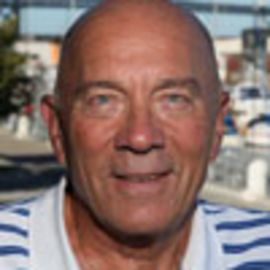 Hugh Coppen
CEO at Tasimba, LLC; Leadership Development & Executive Coach
Hugh Coppen is a three-time CEO whose highly successful thirty year career has provided him with unique, hands-on expertise in leadership and change management.
In his early career, Hugh rose through brand management positions in Colgate-Palmolive and General Foods (now part of Kraft Foods). Following a three year stint in which he ran an advertising agency, Hugh was recruited as Executive Vice President of Marketing of a $1.5 billion international energy exploration and distribution company, Inter City Gas Corporation. In 1984, Hugh set up his own management consulting company.
Much of his personal time was spent working with Molson, Canada's largest and oldest brewery, on several major marketing assignments. In 1988, he was appointed to his first CEO position, when he joined VTR Video, the fast growing Canadian videocassette duplicator for several major Hollywood studios. Early in 1992, he was hired by the major US duplicator West Coast Video as CEO of their UK operation - which he ultimately closed down.
He returned to California first as a consultant to West Coast and then as President of Quality Works Inc., a consulting partnership which specialized in implementing TQM based management methods to clients across in the US. In 1996, Hugh was hired as CEO by Digital Communications Technologies, a $30 million Florida based video and satellite communications company. Despite committing to the construction of a major new plant facility in Indianapolis, the Board, as is their right, abruptly changed direction and fired him in mid-1997. Sadly for 250 employees, the company went out of business seven months later.
Born in the UK, Hugh's family moved to Zimbabwe – it was then called Rhodesia - when he was seven. He was educated in South Africa and received his BA in Law from the University of Cape Town. After leaving Africa, he married his college sweetheart Jann and they lived and worked in the UK and Canada. Their two children, Shawn and Leanne, and partners are successful young professionals living in Toronto.
He has always pushed his personal limits by such activities as flying, skiing, driving race cars, ocean racing, scuba diving, whitewater rafting and hiking.
Hugh returned to Zimbabwe in 1998 after the death of his father to take control of the redevelopment of a 3,000 acre family farm which annually produced sufficient seed maize for 25,000 rural families to plant enough to feed them for a year. The future of the farm is uncertain in the present climate of militant land seizure in Zimbabwe and planting of any crops has been prevented for the past 12 months.
Hugh returned to live in Northern California in mid-2000 in order to resume his career in public speaking and corporate training.
Presentation Topics...
Leading the Recovery Presentations
Visionary Leadership
Leading Change
Bottoms-Up Leadership
Thriving on Change
Don't Mess with Stress!
Related Speakers View all
---
Patrick Lencioni

Management Consultant; Founder & President of The Ta...

Les McKeown

President & CEO of Predictable Success; Speaker on L...

Bill Rancic

"The Apprentice" Winner; Entrepreneur; Star of "Giul...

Stephen M.R. Covey

Co-Founder & CEO of CoveyLink Worldwide and Author o...

John Parker Stewart

Founder & CEO of Stewart Leadership

Howard Putnam

Former CEO of Southwest Airlines

Geoffrey Moore

Managing Director, Geoffrey Moore Consulting; Ventur...

Terry Jones

Chairman at Wayblazer, Founder of Travelocity.com & ...

Bob Davies

Performance Coach, Author & Trainer

Pat Croce

Mega-Entrepreneur & Former NBA Team Owner

Tom Chappell

Co-Founder and CEO of Tom's of Maine & Ramblers Way

Dave Blanchard

CEO of The Official Og Mandino Company; Expert Busin...

Sonia McDonald

CEO & Founder of LeadershipHQ, Executive Coach & Aut...

Jason Selk

Director of Mental Training for the St. Louis Cardin...

Donna Orender

CEO of Generation W & Former WNBA Commissioner

Jared Kushner

Businessman, Investor, CEO of Kushner Companies, Hus...

Jonah Sachs

CEO and Co-Founder of Free Range, Author of Winning ...

Jez Humble

Founder & Former CTO of DevOps Research & Assesment,...

Jim Whitehurst

President of IBM & CEO of Red Hat

Arthur Blank

Co-Founder of The Home Depot; Owner of the Atlanta F...
More like Hugh