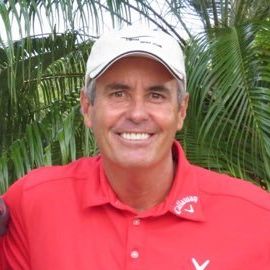 Ian Baker-Finch
Professional Australian Golfer & British Open Winner
Ian Baker-Finch won his first professional tournament, the New Zealand Open, in 1983. The following year, he led the British Open at St. Andrews for three rounds before tying for 9th place behind Seve Ballesteros, after which an invitation to play in the 1985 U.S. Masters was forthcoming.
After living in Melbourne for two years, he moved to the Gold Coast in 1987 to take up the role of resident touring professional at the new Sanctuary Cove golf resort and married Jennie the same year. In 1988, he won the Australian Masters, shortly thereafter moving to Orlando, Florida, to facilitate touring commitments. In the lead-up to his British Open title, Ian won tournaments in Australia, Japan and the U.S.A., consistently improving on his World Sony Ranking which peaked at 10th place at the conclusion of 1991.
Ian Baker-Finch has seventeen tournament victories to his credit. Other career highlights include two Dunhill Cup appearances (1989 and 1992) and his place in the World Cup team in 1985. In 1996, he was appointed co-captain of the International team for the Presidents Cup. During the course of his career, Ian has benefited from the guidance of the likes of Peter Thomson, David Leadbetter, Mitchell Spearman and Stephen Bann.
Videos
---