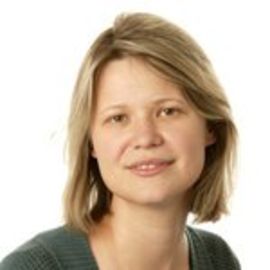 Ilona Boniwell
CEO at Positran, Associate Professor at HEC Paris, Ecole Centrale Paris and Anglia Ruskin University (head of MAPP)
Ilona is the founder and first president of the European Network of Positive Psychology (NPPA) and was later a member of the board for many years. She organized the first European Congress on Positive Psychology in June 2002 (Winchester). Since then, this event resulted in a very successful tradition of biannual events. She was the first Vice President of the International Positive Psychology Association (IPPA) and is currently a member of the Board since 2007. She is a member of the Board of the Francophone Association for Leadership Development, the International Network of Positive Education (IPEN), and Member of the Expert Committee of Action for Happiness. She is also a member of the Higher Education Academy, the Royal Society of Arts and the Wellington College, the first high school to provide wellness lessons.
Ilona is the author of Positive Psychology in a Nutshell (2006/8, PWBC, 2012, Open University Press), translated into French by Payot et Rivages as the Introduction to Positive Psychology: Science of Optimal Experience. She is also co-author of The Happiness Equation (2008, Adams Media), Positive Psychology: Theory, Research and Applications (2011, Open University Press), Well-Being Lessons for Secondary Schools (2012, Open University Press) and co editor of The Oxford Handbook of Happiness (2013, Oxford University Press).
She is the editor of the series Springer for Positive Education and is currently working on two new books, Positive Leadership (forthcoming in 2015, Payot) and Teens Motivated (forthcoming in 2015, Odile Jacob). She worked as a senior writer and made appearances in The Happiness Formula series on BBC2 channel (2006). She has done other work for the media including: Guardian, Times, Psychologies, Top Sante, Figaro also wrote Articles in Cosmopolitan and radio interviews and on television on channels "BBC 24", " BBC London "and other channels again. She regularly on the blog's website Psychologies in the expert group of this magazine. She frequently had the audience of professionals and psychologists in national and international conferences. She also gave hundreds of lectures, presentations and workshops. She is in particular a lecturer for Adgency Experts. (See upcoming conferences)
Ilona is passionate about the practical applications of positive psychology to the workplace, education and the practice of individual coaching interviews. Ilona is a consultant to organizations and educational institutions worldwide as Director of Positran, a consulting firm specializing in the practical application of proven methodologies scientifiquements for lasting positive transformation.
She has developed a comprehensive program of welfare for schools Haberdasher Federation. She was also funded by Newham PCT to develop and evaluate a resilience program, the SPARK program for secondary schools of the London Borough of Newham. Her other customers include L'Oréal, Mars, Sanofi, Bull, Alpro Soya, MindGym, Cassan and local and national governments. She has helped the government of Bhutan to develop the framework for public policies based on happiness, at the request of the United Nations in his capacity as member of the International Expert Group for the New Paradigm of Development.
Ilona received her doctorate from Open University. She taught at Oxford Brookes University and City University. She currently holds a position as Senior Lecturer at the Institute of Health and Human Development, University of East London and was invited lecturer
Videos
---