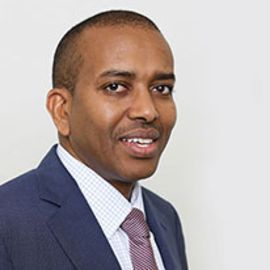 WorldRemit's founder Ismail Ahmed first saw the opportunity to improve money transfers while at university. Studying in London, he needed to send money to family members in Africa. Every transaction meant an epic journey across the city to an agent who charged a small fortune in fees to send modest amounts of money.
It seemed wrong to Ismail that an industry handling billions of dollars every year should deliver such poor service to its customers. Even then, he knew that change was needed. Over the coming years Ismail worked with a number of remittance businesses as well as international policy makers.
As an advisor to the United Nations, he helped companies comply with tough new money transfer regulations, introduced after the 9/11 terrorist attacks. In 2010, Ismail decided that the time and technology were right to shake-up this stagnant industry and he founded WorldRemit.