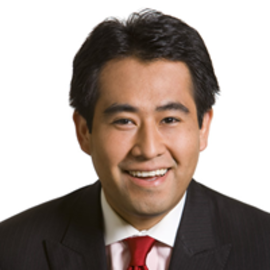 Israel Ortega
Editor of Libertad.org and Spanish Media Associate.
Israel Ortega serves as The Heritage Foundation's chief spokesman to Spanish-language news media, including print, radio, television and online. And as editor of Heritage's sister website, Libertad (libertad.org), Ortega is responsible both for the content and for marketing it to a variety of audiences, including media, coalitions and legislators. Ortega regularly contributes commentary to prominent Spanish-language newspapers and online publications. He is a frequent guest commentator on major Spanish radio and television outlets, including Univision, Telemundo and CNN International, discussing Heritage's research and analysis across a range of policy fronts. He has appeared on Fox News Channel and Fox Business Channel discussing policy issues, particularly as they relate to Hispanics in the United States. Ortega writes a monthly column for El Diario La Prensa, the largest and oldest Spanish-language publication in New York City. His work has been featured in The Wall Street Journal as well as digital venues such as National Review Online, Real Clear Politics, the Daily Caller, the Huffington Post and Fox News Latino. Before joining Heritage in January 2007, he was a Capitol Hill staffer for five years -- including a stint as a legislative aide to Rep. Ileana Ros-Lehtinen (R-Fla.), who became ranking member of the House International Relations Committee. He also worked as a press aide to Rep. Deborah Pryce (R-Ohio), chairman of the House Republican Conference and fourth-ranking Republican in the 108th and 109th Congresses. Ortega received his bachelor's degree in government in 2002 from Hamilton College in Clinton, N.Y. He and his wife reside in Alexandria, Va., where they are active members of Gracia y Paz, sister congregation of Alexandria Presbyterian Church. In 2011, they became the parents of a baby girl.
Related Speakers View all
---
Kirsten Gillibrand

New York Senator; Former 2020 Democratic Presidentia...

Charles D Ellis

Investment Consultant

Engel Sayfutdinov

Chairman, Institute of Oriental Studies Student Club...

Ray Walser, Ph.D.

Senior Policy Analyst.

Rich Tucker

Senior Writer.

Charles "Cully" Stimson

Chief of Staff and Senior Legal Fellow.

Baker Spring

F.M. Kirby Research Fellow in National Security Policy.

Jack Spencer

Senior Research Fellow, Nuclear Energy Policy.

James Sherk

Senior Policy Analyst in Labor Economics.

Derek Scissors, Ph.D.

Senior Research Fellow.

Brett D. Schaefer

Jay Kingham Fellow in International Regulatory Affairs.

Paul Rosenzweig

Paul Rosenzweig, who helped craft policy and strateg...

James M. Roberts

Research Fellow For Economic Freedom and Growth.

James Phillips

Senior Research Fellow for Middle Eastern Affairs.

David B. Muhlhausen, Ph.D.

Research Fellow in Empirical Policy Analysis.

Derrick Morgan

Vice President, Domestic & Economic Policy.

Robert E. Moffit, Ph.D.

Robert E. Moffit, a seasoned veteran of more than th...

Ambassador Terry Miller

Director, Center for International Trade and Economi...

Ken McIntyre

Marilyn and Fred Guardabassi Fellow in Media and Pub...

Matt A. Mayer

Visiting Fellow.
More like Israel