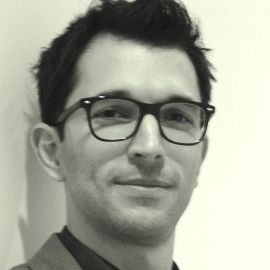 Iyad Rahwan
Associate Professor @ MIT Media Lab -- Expert on: AI & Society; Machine Ethics; Social Media; Crowdsourcing; Large-Scale Cooperation
Iyad Rahwan is the AT&T Career Development Professor and an Associate Professor of Media Arts & Sciences at the MIT Media Lab, where he leads the Scalable Cooperation group. Rahwan holds a PhD from the University of Melbourne, Australia, and is an affiliate faculty at the MIT Institute of Data, Systems and Society (IDSS). Rahwan's work lies at the intersection of the computer and social sciences, with a focus on collective intelligence, large-scale cooperation, and the social aspects of Artificial Intelligence. His team built the Moral Machine, which has collected 28 million decisions to-date about how autonomous cars should prioritize risk. Rahwan's work appeared in major academic journals, including Science and PNAS, and was featured in major media outlets, including the New York Times, The Economist, Wall Street Journal, and the Washington Post.
Videos
---
Speech Topics
---
The Ethical Challenges of Autonomous Vehicles
How can we design driverless cars that reflect society's moral expectations? And what are the legal, ethical and social challenges facing the wide adoption of this technology? Can we leverage large-scale surveys, such as MIT's Moral Machine (moralmaching.mit.edu) to poll people's expectations from autonomous cars?
Society-in-the-Loop Artificial Intelligence
How can we design AI systems that reflect society's moral expectations? How can we leverage design thinking, political philosophy and moral psychology to build responsible AI systems?
The Power & Limits of Social Media
Can we leverage social media to achieve impossible things, like find a person on the other side of the world, within 12 hours, using only their picture? What makes social media so powerful? And what are the limits of this power?
The Future of Work: Will Machines Take our Jobs?
Will Artificial Intelligence and automation replace human workers? Which jobs will be at greater risk? And what should we do to prevent catastrophic shocks to unemployment? What can science teach us about these questions?
Related Speakers View all
---
Max Tegmark

Cosmic Explorer & MIT Professor of Physics

Chris Gerdes

Director of the Center for Automotive Research at St...

R "Ray" Wang

Founder, Chairman & Principal Analyst at Constellati...

Edgar Perez

Quantum Computing, Artificial Intelligence, Deep Lea...

Dr. Heather Knight

Creative Inventor & Specialist in Human-Robot Intera...

Clara Durodié

AI Technology Strategist; International Keynote Spea...

Roman Bodnarchuk

Founder of N5R.com and Global AI, Digital Marketing ...

Marshall Van Alstyne

Expert on Network Business Models; Questrom Chair Pr...

Amber Case

Cyborg Anthropologist & Founder of Geoloqi, Inc.

Ray Kurzweil

Chairman of Kurzweil Technologies; Inventor; Futurist

Philipp Schmidt

Director of Learning Innovation at the MIT Media Lab

Richard Yonck

Lead Futurist & Artificial Intelligence Consultant f...

Fei-Fei Li

Professor, Computer Science Dept, Stanford & Co-Dire...

Avi Rubin

Professor of Computer Science & Technical Director o...

Kai-Fu Lee

Founder, Chairman & CEO of Sinovation Ventures

Terry Jones

Digital Disruptor, Author & Venture Capitalist

Mariya Yao

Founder of TOPBOTS & Author of "Applied AI: A Handbo...

Adelyn Zhou

Chief Marketing Officer at SmartContract; Co-founder...

Gary Marcus

Professor of Psychology and Neural Science

Jon Steinberg

Founder & CEO of Cheddar; Former President and COO o...
More like Iyad