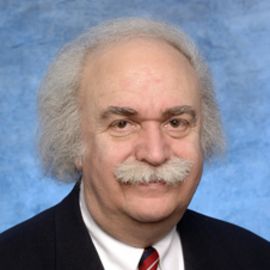 Jack Levin
Author, Sociologist & Researcher on Murder, Prejudice and Hate, Sociology of Aging, and Sociology of Conflict at Northeastern University in Boston
Jack Levin, Ph.D. is the Brudnick Professor of Sociology and Criminology and director of the Brudnick Center on Conflict and Violence at Northeastern University. He has authored or co-authored twenty-three books, including Mass Murder: America's Growing Menace; Killer on Campus; Overkill: Mass Murder and Serial Killing Exposed; Hate Crimes: The Rising Tide of Bigotry and Bloodshed; The Will to Kill: Making Sense of Senseless Murder and Dead Lines: Essays in Murder and Mayhem. Dr. Levin has published more than 150 articles in professional journals such as Criminology; Justice Quarterly and Youth and Society, and major newspapers such as The New York Times, Boston Globe, Dallas Morning News, Philadelphia Inquirer, Christian Science Monitor, Chicago Tribune, and USA Today. He appears frequently on national television programs, including 48 Hours, 20/20, Dateline NBC, The Today Show, Oprah, Rivera Live, Larry King Live, and all network newscasts. He was named CASE Professor of the Year in Massachusetts. In November 1997, Dr. Levin spoke at the White House Conference on Hate Crimes.
He has been a keynote speaker to community groups, university audiences and companies around the country, and has served as an expert witness or consultant in a number of trials. Dr. Levin has been honored by the Council for Advancement and Support of Education as its Professor of the Year in Massachusetts.
One of Dr. Levin's most popular and provocative lectures is titled "Conspiracies, Cults & Militias: America Moves Toward the Millennium." As a sociologist, Dr. Levin has long studied the impact of extremist groups on society and, conversely, society's impact on them. From mass suicides by cults and terrorist bombings by domestic militias, he believes violent behavior by extremist groups will only increase as we enter a new millennium. He previews for audiences the problems to come and the possible solutions.
Topics
Killer on Campus
The Roots of Hate & Violence
Speech Topics
---
Hate Violence on Campus Parents who Kill their Children
The Roots of Hate & Violence