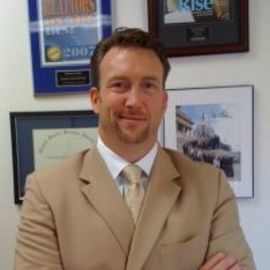 Since the early '90's, Jack has specialized in online technologies. He has developed platforms, personally designed 100's of websites and authored 5 books on social media.
Jack's current focus is one of online behavior and teaching people how to be secure in their online interactions. With the increased participation in sites like Facebook, LinkedIn, Twitter, YouTube, Foursquare, Yelp! and others, people are leaving themselves vulnerable to identity theft, burglary and other crimes without being aware of it.
A simple post from out of town can get your home burglarized. In a recent online review, Jack discovered over 90% of SELF PROCLAIMED SOCIAL MEDIA EXPERTS were exposed to identity theft and burglary based on their profile settings. This can be prevented with the proper behavior and settings. Jack teaches these principles to businesspeople and executives all across North America.
Related Speakers View all
---
Bernard Martin

B2B & B2C Front Line Social Media Selling

James Munton

Author/Deception Expert/Identity Theft Speaker

Christi Tasker

Social Media Branding Queen and Keynote Speaker

Mark A. Roosevelt

President of St.John's College

Chris Skinner

Independent Commentator on the Financial Markets; Bl...

Steve Dotto

Canada's High-Tech Spokesman

Ian Alderton

Technology Trends & Innovation

Ant Clay

Pain-in-the-Ass Change Agent

Richard Janezic

Healthcare, technology and security expert

Philip Calvert | Social Media Speaker

Social Media Sales Speaker, LinkedIn Strategist and ...

Eduardo Gonzalez Loumiet, MBA, PMP

Cuban. Entrepreneur. Technologist.

Alex Navas

Guiding entrepreneurs to create passionate, profitab...

Kevin Parker

Future biz Tomorrow's tech

Alistair Gleave

innovator, thinker and empowering speaker

Warren Cass

Social Media Strategist & International Speaker

Michael Ober

Director, Merchant Development, Yahoo Merchant Solut...

Alaa Hassan

Vice President, iNetVideo.com

Ford Saeks

Business Growth & Internet Marketing & Social Media ...

Josh Gunderson

Bullying Prevention/Social Media Specialist

Jesse Miller

Topics focus on Social Media Awareness & Education, ...
More like Jack