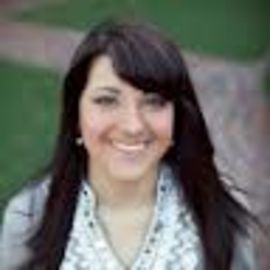 Jacqueline Pierre
National Youth Speaker & Author of Totally Infatuated
A high school junior and new driver, Jacqueline Pierre is your typical 16-year old in many ways: she enjoys water sports, listening to music and eating deep-dish pizza… and struggles through math, writing thank-you notes, and cleaning her room! But in other ways, Jacqueline is not typical at all. Raised in a ministry-minded family, Jacqueline has had the unusual opportunity to be one of seventeen people at the ground level of a thriving church plant, started in her parent's living room. She has also spent the past seven years touring with her older brother, Christian recording artist, Robert Pierre. These experiences have shaped Jacqueline and given her a unique perspective on how to use her own talents in ministry. Having a gift for writing, public speaking and a passion to reach students to encourage them to become "Totally Infatuated" with the Word of God, Jacqueline's first book, published by Group Publishing, released nationwide in January 2012 and has sold well over 17,000 copies.
Jacqueline has been a chapel speaker at the High School level, but her real passion is Jr. High students. Formerly a cast member for the 2008 iShine Live Tour, Jacqueline was able to use her God-given talent as a featured speaker on the 2012 Believe Tour, through Christ in Youth Ministries, where she taught over 20,000 students about the transmission of the English Bible, a subject especially near and dear to her heart, as her family owns one of the largest collections of rare manuscripts and early edition Bibles in private hands. The VanKampen Collection is housed at the Holy Land Experience in Orlando, Florida, where Jacqueline lives with her parents, Scott and Karla, and her older brother, Robert. She is a student at The First Academy and a Jr. High small group leader at her local church, Harvest Bible Chapel of Orlando. Jacqueline's second book project, published by Group, will be released later this year.
Related Speakers View all
---
Naomi Striemer

Youth Speaker, Singer, Songwriter Who Chose Faith O...

Danae Dobson

Best Selling Author and Women's Speaker

Paige Omartian

Youth Speaker and Author of Wake Up, Generation

Abby Sunderland

Christian Youth Speaker and Author of Unsinkable

Kathy Koch, Ph.D

Speaker, Teacher, Trainer, Parent Educator, & Author

Kristin Rollins

Helping Youth Build Healthy Relationships in Christ

Pam Davis

Ministry Founder, Author, Speaker, Model

Shelene Bryan

Executive Producer, Speaker, and Founder of Skip1.org

Bethany Hamilton

Professional Surfer & Shark Attack Survivor; Inspira...

Rhema Soul

Christian Hip-Hop

The Letter Black

Christian Rock Band Known for Their Songs "Hanging O...

Tina Wesson

Winner of CBS show Survivor: The Australian Outback

Susie Shellenberger

Author, Gifted Speaker and storyteller

Lakita Garth-Wright

Youth, Motivational Speaker, Media Consultant & Author

Kerri Pomarolli and Ron McGehee

Two Comics Walk Into A Church

Kerri Pomarolli

Stand-Up Comedian, Actress & Author

Candy Gibbs

Author, Youth Advocate, Executive Director of the Ca...

Candace Cameron Bure

Women & Youth Speaker Best Known for Her Role on "Fu...

321 Improv Comedy

Hilarious Improv Stand-Up Comedy

Dominique Dawes

Olympic Gold Medal-Winning Gymnast, Former Co-Chair ...
More like Jacqueline