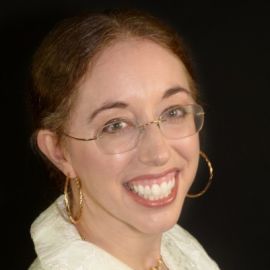 Jaime Campbell, CPA, CGMA (Chartered Global Management Accountant), MBA, is co-owner and CFO of Tier One Services, LLC. Jaime's passion is to combine her analytical, proud-to-be-a-geek mind with her creative, musical side to deliver accounting information in such a way that clients see their business future in a whole new light. She enjoys creating and nurturing fulfilling relationships with clients that help them achieve their dreams.
Jaime's not your normal CPA. She's warm, expressive, friendly, direct, and forward-thinking. Her clients have accelerated their revenues, spotted new revenue opportunities, raised millions of dollars in capital, and profited from new business approaches and processes using Jaime's models, tools, forecasts, budgets, reports, and consulting.
In addition to being a CPA and CGMA, Jaime has earned the following credentials:
Microsoft Certified Trainer Certified Technical Trainer Certified Microsoft Master CPA listShe knows her software and has earned the highest certifications in Excel, Word, PowerPoint, and Outlook. Jaime is author of Intuit QuickBooks Enterprise Edition 12.0 Cookbook for Experts published by Packt Publications. She has been named to the CP "A list" and "Women of Note" of the New Jersey Society of CPAs, where she was a Mercer County Chapter Board member, for "having a continuing impact on the accounting profession in the Garden State and beyond."
Prior to starting Tier One Services, Jaime has ten years' experience in a regional CPA firm serving as Director of Specialized Services and was a Business Technology Instructor at Princeton Adult School. She is a member of the American Institute of CPAs, New Jersey Society of CPAs, and the Association for Corporate Growth.
Jaime earned a Bachelor of Music Education, Choral from Florida State University and an MBA in Professional Accounting from Rutgers, The State University of New Jersey-Newark. She is fluent in English and Spanish and has studied Chinese. When she is not working, she LOVES to exercise (really!), enjoys playing piano and drums (but not at the same time).
Videos
---