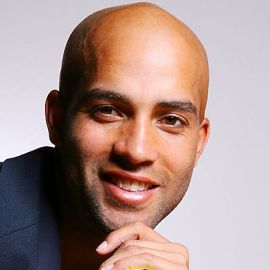 James Blake is a former American professional tennis player, known for his speed and powerful, flat forehand. As of August 2013, Blake had amassed 24 career finals appearances, and his career-high singles ranking was World No. 4. His career highlights include reaching the finals of the 2006 Tennis Masters Cup, the semifinals of the Beijing Olympics and the quarterfinals of the Australian Open in 2008 and the US Open in 2005 and 2006.
Blake got his start in tennis at the age of 5 and began to gain notoriety in high school at Fairfield High School in Connecticut -- the high school renamed the courts after Blake in 2006. After graduating, Blake went to Harvard for two years before turning pro in 1999. He was the nation's top collegiate player in his sophomore year.
The early part of Blake's career -- even dating back to when he was diagnosed with severe scoliosis at the age of 13 -- was plagued by injury and illness. In 2004, he fractured a vertebrae in his neck, knocking him out of competition for two months, and he contracted Zoster, a condition that affects hearing and vision that left half of Blake's face temporarily paralyzed. In 2005, he was named the ATP Comeback Player of the Year, and in 2007, he published a book, Breaking Back: How I Lost Everything and Won Back My Life, that hit No. 15 on the New York Times best-seller list.In 2008 Blake was awarded the Arthur Ashe Humanitarian of the Year by the Association of Tennis Professionals.
In 2017, following an incident in 2015 where he was wrongfully profiled, assaulted, and arrested by a plainclothes officer in New York, Blake published his second book, Ways of Grace: Stories of Activism, Adversity, and How Sports Can Bring Us Together which details the incident and his shift to activism as a result.
Videos
---