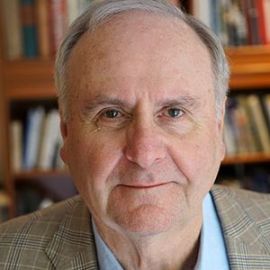 James O'Toole
Author & Expert on the American Workplace
James O'Toole is the Daniels Distinguished Professor of Business Ethics at the University of Denver's Daniels College of Business.
Previously, at the University of Southern California's business school he held the University Associates' Chair of Management, served as Executive Director of the Leadership Institute, and editor of New Management magazine.
O'Toole's research and writings have been in the areas of leadership, philosophy, ethics, and corporate culture. He has addressed dozens of major corporations and professional groups, and has over one hundred published articles. Among his sixteen books, Vanguard Management was named "One of the best business and economics books of 1985" by the editors of Business Week. His latest books are Creating the Good Life: Applying Aristotle's Wisdom to Find Meaning and Happiness (2005), The New American Workplace (with Edward Lawler, 2006), and Transparency (with Warren Bennis and Daniel Goleman, 2008).