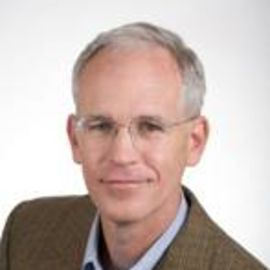 James P. Dougherty
Adjunct Senior Fellow for Business and Foreign Policy
James Dougherty is an adjunct senior fellow at the Council on Foreign Relations (CFR) in the Center for Geoeconomic Studies (CGS). He currently directs a roundtable series on what U.S. foreign policy should be to maintain a lead in innovation and another on cyber threats.
He has almost thirty years of diverse operating experiences in both IT and information services as CEO. He has worked on startups with up to nearly a billion dollar P&L. He has produced turnarounds, taken companies public, successfully sold companies, and raised substantial private equity in one the worst markets in twenty five years.
Mr. Dougherty's career began at Lotus Development, where he became the general manager of the internet division and a member of the executive committee at the time of the company's sale to IBM. He then produced four consecutive turnarounds for investors—IntraLinks, Gartner, Prodigy, and MataMatrix—which resulted in excellent outcomes for investors such as Silver Lake, Kleiner Perkins, Integral Capital, and Rho Capital, among others. He then joined Great Hill Partners as the operating partner working with seven portfolio companies on the boards of directors, as advisor to the CEOs, and, in one case, as interim CEO. He is now cofounder of a startup called Madaket, an HCIT company based in Boston.
He has served on the board of directors for twelve companies and five nonprofits. He is now on the board of trustees for the Beth Israel Deaconess Medical Center and the Bright Sprit Children's Foundation both in Boston and the Foreign Policy Association in New York City.
Mr. Dougherty lives in Boston and Cape Cod with his wife. His three children are grown and live all over the world.
Related Speakers View all
---
Benn Steil

Senior Fellow and Director of International Economics

Peter Orszag

Economist, Vice Chairman of Corporate and Investment...

Jagdish N. Bhagwati

International Trade Theorist

Charles Ebinger

Director of the Energy Security Initiative at the Br...

Jared Cohen

President, Jigsaw (previously Google Ideas) & Chief ...

Sebastian Mallaby

Director of the Maurice R. Greenberg Center for Geoe...

Linda Robinson

Adjunct Senior Fellow for U.S. National Security and...

Shannon K. O'Neil

Senior Fellow for Latin America Studies

Terra Lawson-Remer

Fellow for Civil Society, Markets, and Democracy

Robert Kahn

Steven A. Tananbaum Senior Fellow for International ...

Jerome A. Cohen

Adjunct Senior Fellow for Asia Studies, Council on F...

Thomas Bollyky

Senior Fellow for Global Health, Economics, and Deve...

Dean Karlan

Behavioral Economist, Social Entrepreneur & Author

Paul Snelgrove

Paul Snelgrove led the group that pulled together th...

Gideon Rose

Editor of "Foreign Affairs"; Member of the Council o...

Jean-Pierre Rosso

Chairman, World Economic Forum US

Gaston Caperton

President & CEO, The College Board

Jim Hoge

Editor, Foreign Affairs Magazine

Michael Spence

Nobel Economist

Saul Levmore

William B. Graham Distinguished Professor of Law at ...
More like James