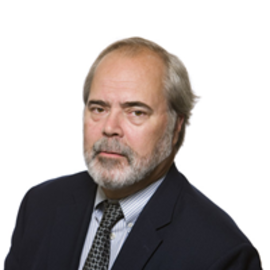 James Phillips
Senior Research Fellow for Middle Eastern Affairs.
James Phillips is the Senior Research Fellow for Middle Eastern Affairs at the Douglas and Sarah Allison Center for Foreign Policy Studies at The Heritage Foundation. He has written extensively on Middle Eastern issues and international terrorism since 1978.
Although his prime research interests are Iran, Iraq, Afghanistan, Persian Gulf security issues, and Middle Eastern terrorism, Phillips also has written numerous articles on the Arab-Israeli conflict, Islamic radicalism, Algeria, Egypt, Israel, Jordan, Kuwait, Lebanon, Libya, Morocco, Pakistan, Saudi Arabia, Somalia, Syria, Sudan, and Turkey. He has testified numerous times before congressional committees on these issues. Phillips wrote papers that predicted the Soviet intervention in Afghanistan, the Soviet defeat there, and the dangers arising from U.S. withdrawal from engagement in that country, which contributed to the rise of the Taliban and the export of terrorism and Islamic radicalism. In 2000, he called for a comprehensive U.S. policy to support the Afghan opposition and overthrow the ultra-radical Taliban regime, rather than narrowly focusing on Osama bin Laden, who was then based in Afghanistan . Since the Sept. 11 attacks, he has written extensively on the global war against terrorism and its implications for U.S. policy in the Middle East .
Phillips has frequently been interviewed on a broad range of subjects by U.S. and foreign media, including ABC News, CBS News, NBC News, FOX News, CNN, C-SPAN, MSNBC, Sky News, Al Arabiya, Al Hurra, BBC Television, BBC World Service Radio, National Public Radio, and the Voice of America. He also has published numerous articles in American newspapers, including The New York Times, Washington Times, Newsday , New York Post, Atlanta Journal-Constitution, Baltimore Sun, Chicago Tribune, and USA Today .
Phillips is a member of the Committee on the Present Danger, a prestigious bipartisan group dedicated to winning the war on terrorism. He also is a member of the Board of Editors of Middle East Quarterly , the leading conservative journal of Middle Eastern policy studies.
Before joining Heritage in 1979, Phillips was a Research Fellow at the Congressional Research Service of the Library of Congress and a former Joint Doctoral Research Fellow at the East-West Center . He received a Bachelor's Degree in International Relations from Brown University as well as a Master's Degree and a M.A.L.D. in International Security Studies from the Fletcher School of Law and Diplomacy at Tufts University.
Videos
---
Related Speakers View all
---
Ray Walser, Ph.D.

Senior Policy Analyst.

Charles "Cully" Stimson

Chief of Staff and Senior Legal Fellow.

Jack Spencer

Senior Research Fellow, Nuclear Energy Policy.

James Sherk

Senior Policy Analyst in Labor Economics.

Derek Scissors, Ph.D.

Senior Research Fellow.

Brett D. Schaefer

Jay Kingham Fellow in International Regulatory Affairs.

Paul Rosenzweig

Paul Rosenzweig, who helped craft policy and strateg...

James M. Roberts

Research Fellow For Economic Freedom and Growth.

David B. Muhlhausen, Ph.D.

Research Fellow in Empirical Policy Analysis.

Derrick Morgan

Vice President, Domestic & Economic Policy.

Robert E. Moffit, Ph.D.

Robert E. Moffit, a seasoned veteran of more than th...

Ambassador Terry Miller

Director, Center for International Trade and Economi...

Ken McIntyre

Marilyn and Fred Guardabassi Fellow in Media and Pub...

Matt A. Mayer

Visiting Fellow.

Walter Lohman

Director, Asian Studies Center

Paul Larkin

Senior Legal Research Fellow

David W. Kreutzer, Ph.D.

Research Fellow in Energy Economics and Climate Change.

Patrick Louis Knudsen

Grover M. Hermann Senior Fellow in Federal Budgetary...

Bruce Klingner

Senior Research Fellow, Northeast Asia.

Daniel H. Johnson, Jr., M.D.

Daniel H. Johnson, Jr., M.D., is a practicing diagno...
More like James