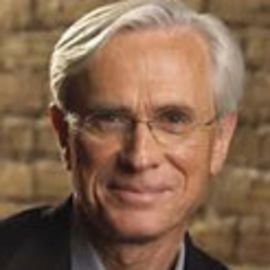 James Reinertsen
Head of The Reinertsen Group, Expert on Clinical Quality and Safety
James L. Reinertsen heads The Reinertsen Group. The winner of the 2011 John L. Eisenberg Individual Achievement Award for his decades of US and International leadership for clinical quality and safety, Dr. Reinertsen has an unusual combination of skills and experience:
He practiced rheumatology for twenty years, earning a reputation as a superb, patient-centered consultant. He has been an admired CEO of complex health care systems in challenging markets for fifteen years. He has functioned as an innovative thought leader in health care leadership development, clinical quality improvement, patient safety, health system integration, and health care market design.
He now brings his skills to clients such as The Institute for Health Care Improvement, and to senior executives, medical staff leaders, and Boards of major health care systems in the United States and Europe. He was a subcommittee member for the Institute of Medicine's pivotal reports, To Err Is Human and Crossing the Quality Chasm, and continues to lead and challenge health care thinking both as an author of papers in major medical journals, and as a provocative, highly-sought speaker at national forums.
From July 1998 to August, 2001, Dr. Reinertsen was Chief Executive Officer of both CareGroup, a six hospital, 1400 physician system, and of Beth Israel Deaconess Medical Center, a teaching hospital of the Harvard Medical School. During that time, he was a Professor of Medicine at Harvard Medical School.
Before his engagement at CareGroup, he served as the first Chief Executive Officer of Park Nicollet Health Services (formerly HealthSystem Minnesota) in Minneapolis, an integrated care system that includes Methodist Hospital and Park Nicollet Clinic. He was President and CEO of Park Nicollet Medical Center from 1986 to 1992, and President of Park Nicollet Medical Foundation from 1983 to 1985.
From 1992 to 1997, Dr. Reinertsen was Chairman of the Institute for Clinical Systems Improvement (ICSI), a collaborative effort to develop and implement best practices in health care, sponsored by the Buyers Health Care Action Group, Park Nicollet, Mayo Clinic, and HealthPartners, a Twin Cities health plan. ICSI is a nationally recognized example of what physician groups that otherwise compete with each other can accomplish when they collaborate around common professional and business goals.
A frequently invited speaker on these issues for physician, hospital, and integrated delivery system organizations, he also has authored more than 60 articles in journals such as Annals of Internal Medicine, British Medical Journal, New England Journal of Medicine, and the Joint Commission Journal on Quality Improvement. Dr. Reinertsen is Past President of the American Medical Group Association, and is a former member of the Board of Directors of the American Board of Internal Medicine.
He joined Park Nicollet Medical Center as a consultant in rheumatology in 1978, following two years as a Clinical Associate at the National Institutes of Health in Bethesda, Maryland. A member of Alpha Omega Alpha, he received his medical degree from Harvard Medical School in 1973, and completed an internship at San Francisco General Hospital in 1974, and a residency at the University of California Hospital in 1976. Doctor Reinertsen is a 1969 summa cum laude, Phi Beta Kappa graduate of St.Olaf College in Minnesota.
Books
---
Related Speakers View all
---
Bennett Levitan

Director of Epidemiology at Janssen R&D Pharmaceutic...

Toby Cosgrove

Former CEO & President at Cleveland Clinic

Anthony Fauci

Director, National Institute of Allergy and Infectio...

Gary S. Kaplan

Healthcare Administration Leader

John Nance

Lawyer, Air Force Pilot, Author, Authority on Patien...

Timothy Ihrig

Palliative Care Physician & Content Expert to the Ac...

Bart Knols

Scientist, Author, Entrepreneur

Andres Lozano

The chair of neurosurgery at the University of Toron...

Chris Seper

Digital Media Entrepreneur, Founded MedCity Media, P...

Giovanni Colella

Co-Founder & CEO at Castlight Health

Lucien Engelen

Director of the REshape Center

Gary Barg

Caregiver Advocate & Author

Dr. John Wynn

Medical Director for Cancer Psychiatry at the Swedis...

Jonathan Bush

Co-Founder, President, Chairman & CEO of athenahealth

Dr. Mehmet Oz

Cardiothoracic Surgeon; Host of "The Dr. Oz Show;" C...

Richard Besser

President & CEO of the Robert Wood Johnson Foundatio...

Adewale Troutman, MD, MPH, MA, CPH

President, American Public Health Association (APHA)...

Read Montague

An American neuroscientist and popular science autho...

Dr. Zorba Paster

Physician and Radio Show Host

Bruce C. Vladeck

Senior Advisor to Nexera, Inc.
More like James