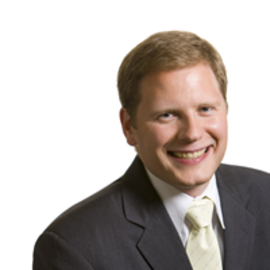 James Sherk
Senior Policy Analyst in Labor Economics.
As Heritage's Senior Policy Analyst in Labor Economics, James Sherk researches ways to promote competition and mobility in the workforce instead of erecting barriers preventing workers from getting ahead. Sherk joined Heritage in 2006. His recent writings address why joblessness rose in the recession, the economic consequences of extending unemployment benefits and the wrongheadedness of legislation to do away with the secret ballot in union elections ("card check"). His commentary and analysis has appeared in such publications as the Washington Post, New York Post, Business Week and Roll Call. He has been a guest expert on such networks as CNN, CNBC and Fox News. Sherk completed graduate studies at the University of Rochester, where he received a master of arts in economics with a concentration in econometrics and labor economics. He earned a bachelor's degree in economics and mathematics at Hillsdale College in Hillsdale, Mich.
Related Speakers View all
---
Ray Walser, Ph.D.

Senior Policy Analyst.

Charles "Cully" Stimson

Chief of Staff and Senior Legal Fellow.

Jack Spencer

Senior Research Fellow, Nuclear Energy Policy.

Derek Scissors, Ph.D.

Senior Research Fellow.

Brett D. Schaefer

Jay Kingham Fellow in International Regulatory Affairs.

Paul Rosenzweig

Paul Rosenzweig, who helped craft policy and strateg...

James M. Roberts

Research Fellow For Economic Freedom and Growth.

James Phillips

Senior Research Fellow for Middle Eastern Affairs.

David B. Muhlhausen, Ph.D.

Research Fellow in Empirical Policy Analysis.

Derrick Morgan

Vice President, Domestic & Economic Policy.

Robert E. Moffit, Ph.D.

Robert E. Moffit, a seasoned veteran of more than th...

Ambassador Terry Miller

Director, Center for International Trade and Economi...

Ken McIntyre

Marilyn and Fred Guardabassi Fellow in Media and Pub...

Matt A. Mayer

Visiting Fellow.

Walter Lohman

Director, Asian Studies Center

Paul Larkin

Senior Legal Research Fellow

David W. Kreutzer, Ph.D.

Research Fellow in Energy Economics and Climate Change.

Patrick Louis Knudsen

Grover M. Hermann Senior Fellow in Federal Budgetary...

Bruce Klingner

Senior Research Fellow, Northeast Asia.

Daniel H. Johnson, Jr., M.D.

Daniel H. Johnson, Jr., M.D., is a practicing diagno...
More like James